Now that the RCM site is fairly well up-and-running, and the solid level of support I believe it deserves is using less time per week to attain, I'd like to resume a little something-something which I'd put on ice. Of course, the ice is just a figurative metaphor for not having opened the project file for a few months, and 'little' is a total euphamism.
I can't be arsed to describe it, so I'll let the visual media do that for me, hopefully in a vague chronological order. Commence dump of everything I've captured thus far!
First build from when I decided to actually post stuff about it: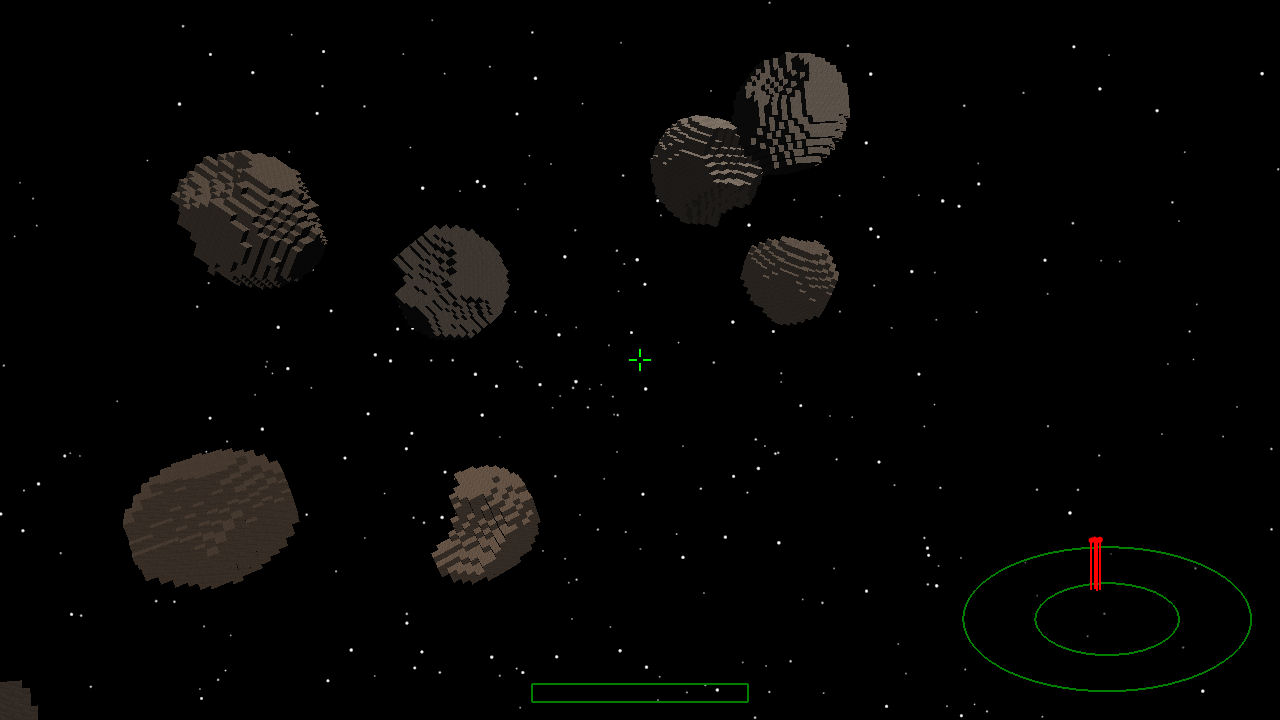 First attempt at randomly-generated nebulae; not bad, though has line streaks all over it: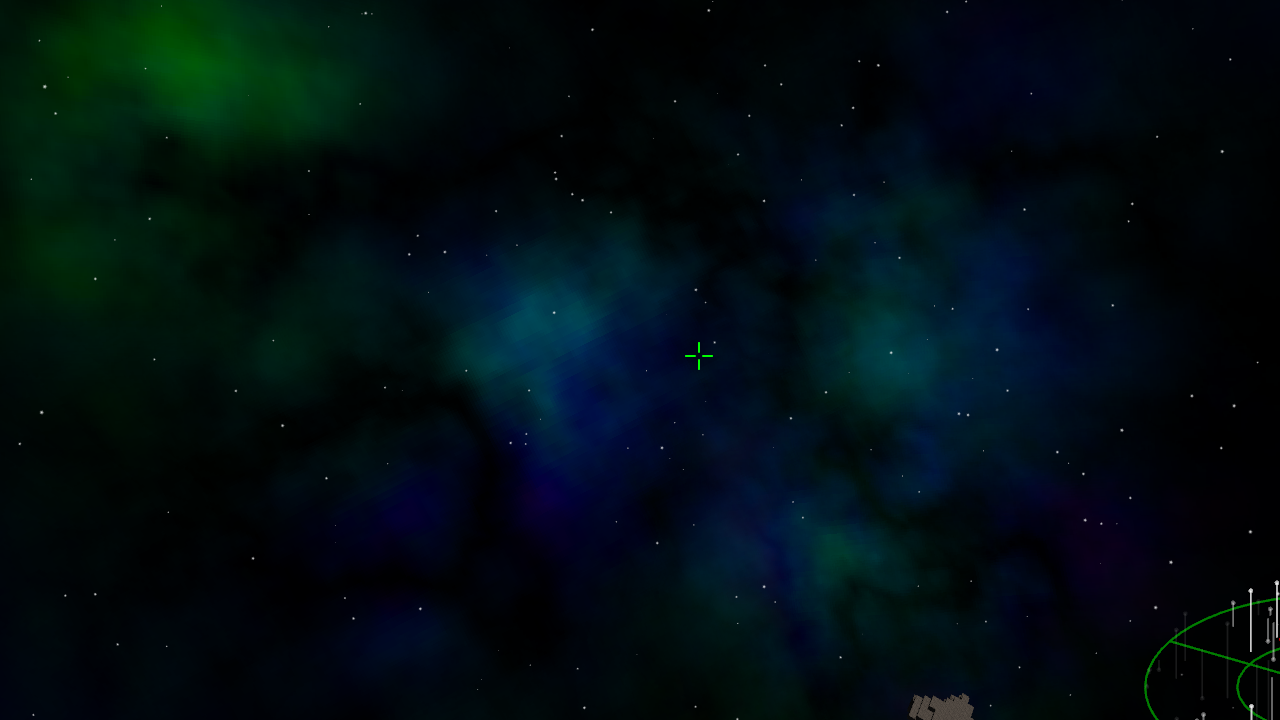 Bit further in, things looking a bit nicer, especially with the nebulae: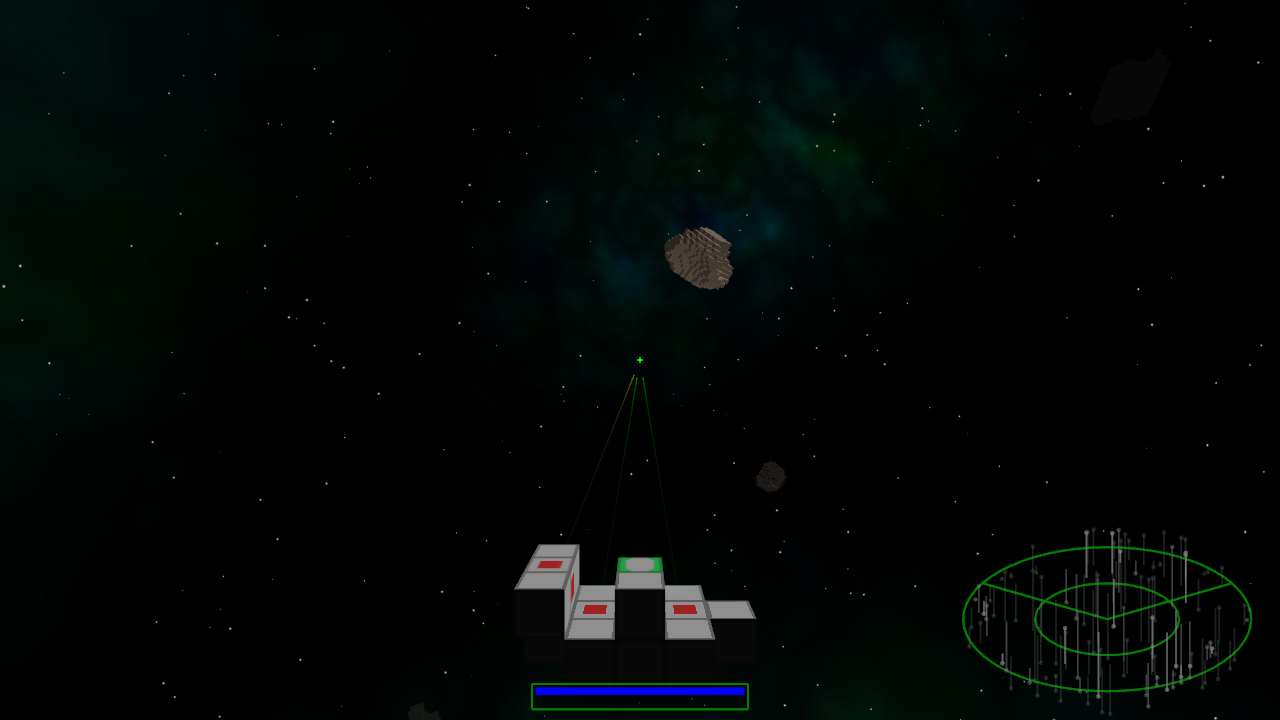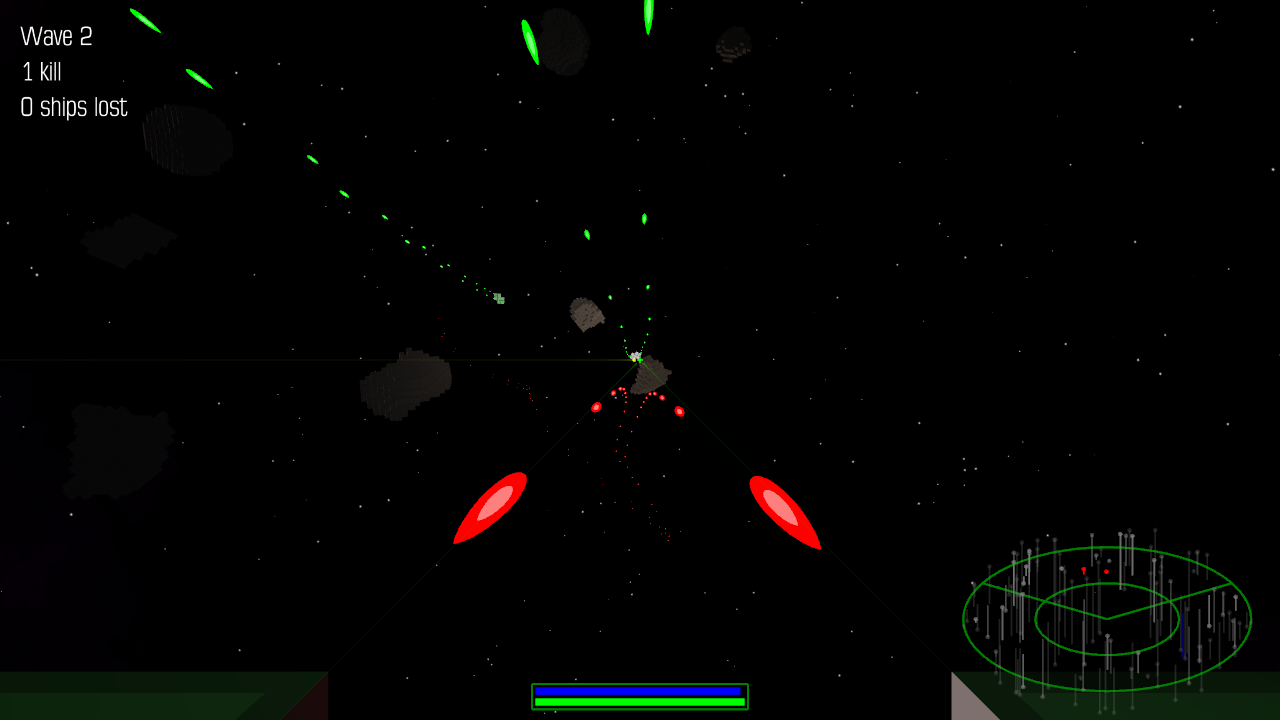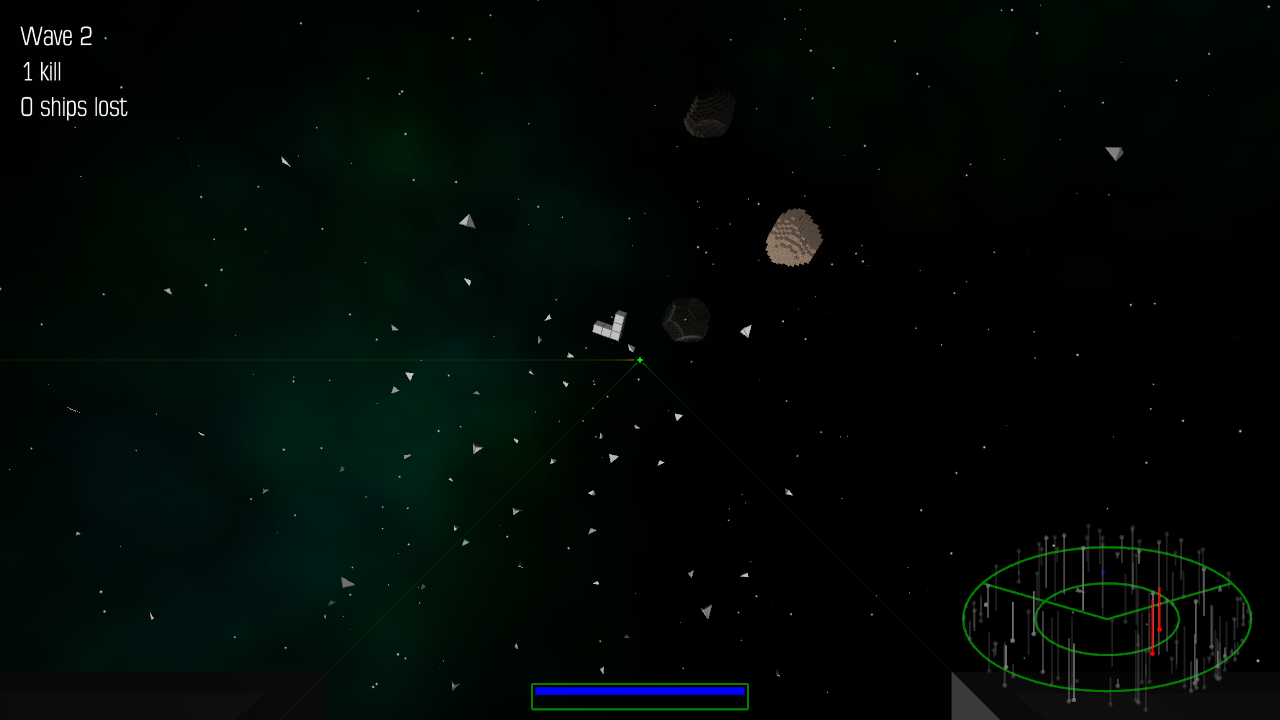 Spawn warp-in effect added, and some combat footage:
Update with targeting and HP bars; Each block actually has individual HP, but I believe Shawncaster suggested it could show an overall amount anyway, which has worked out well: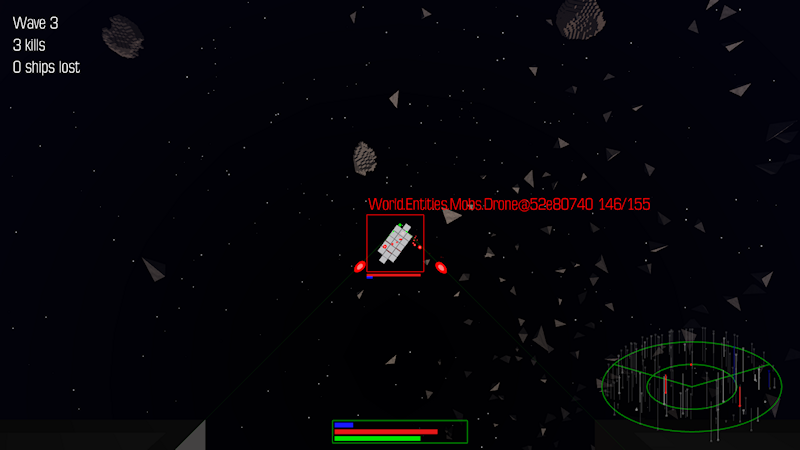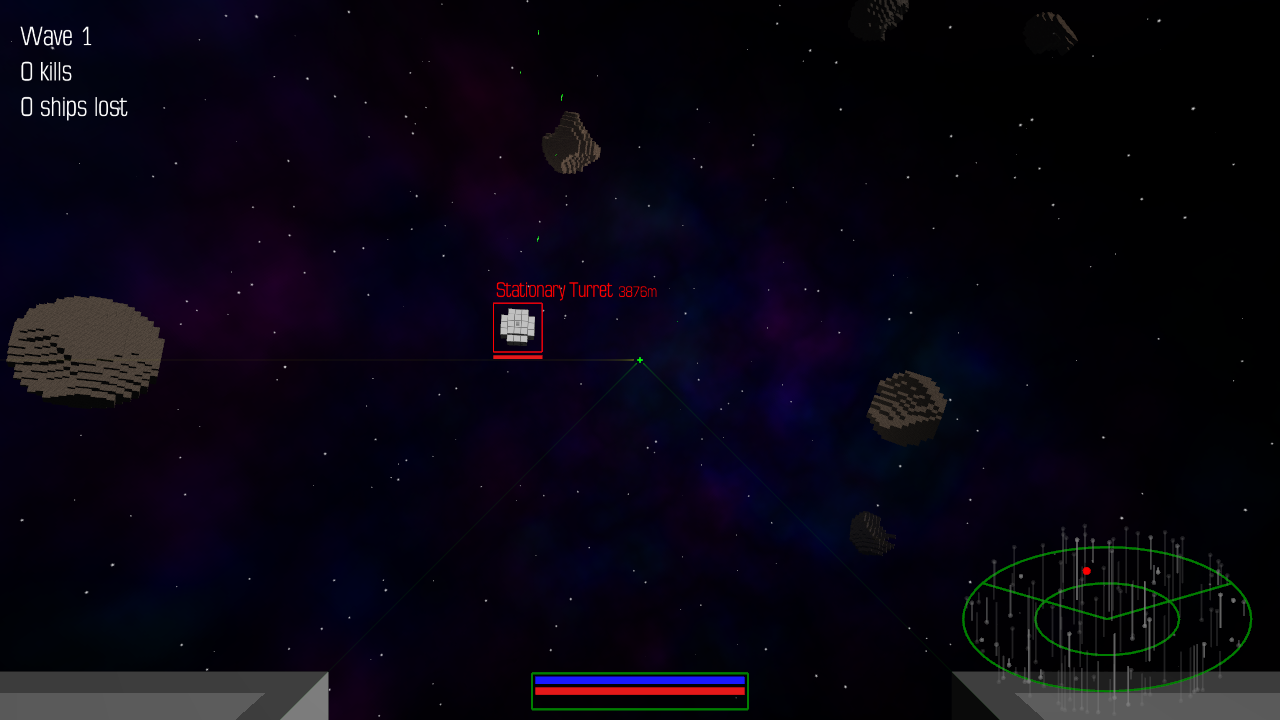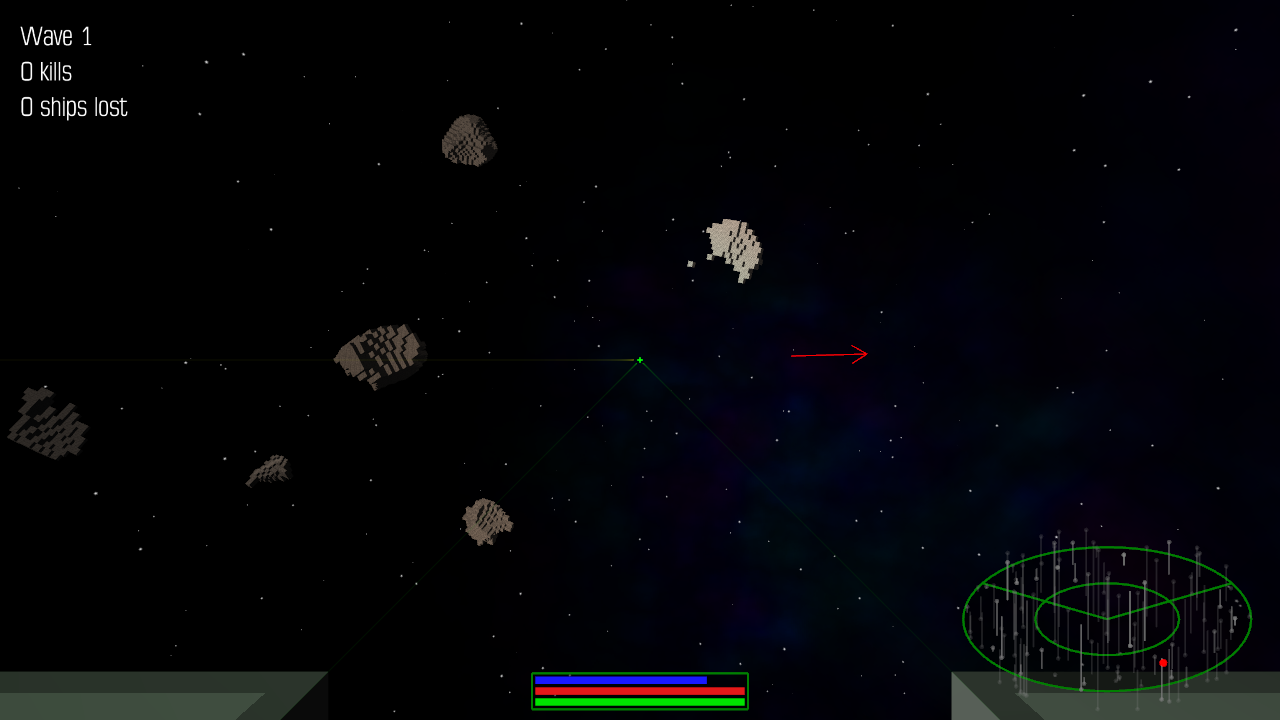 Menu added; it has since maintained a very high degree of possible customisation: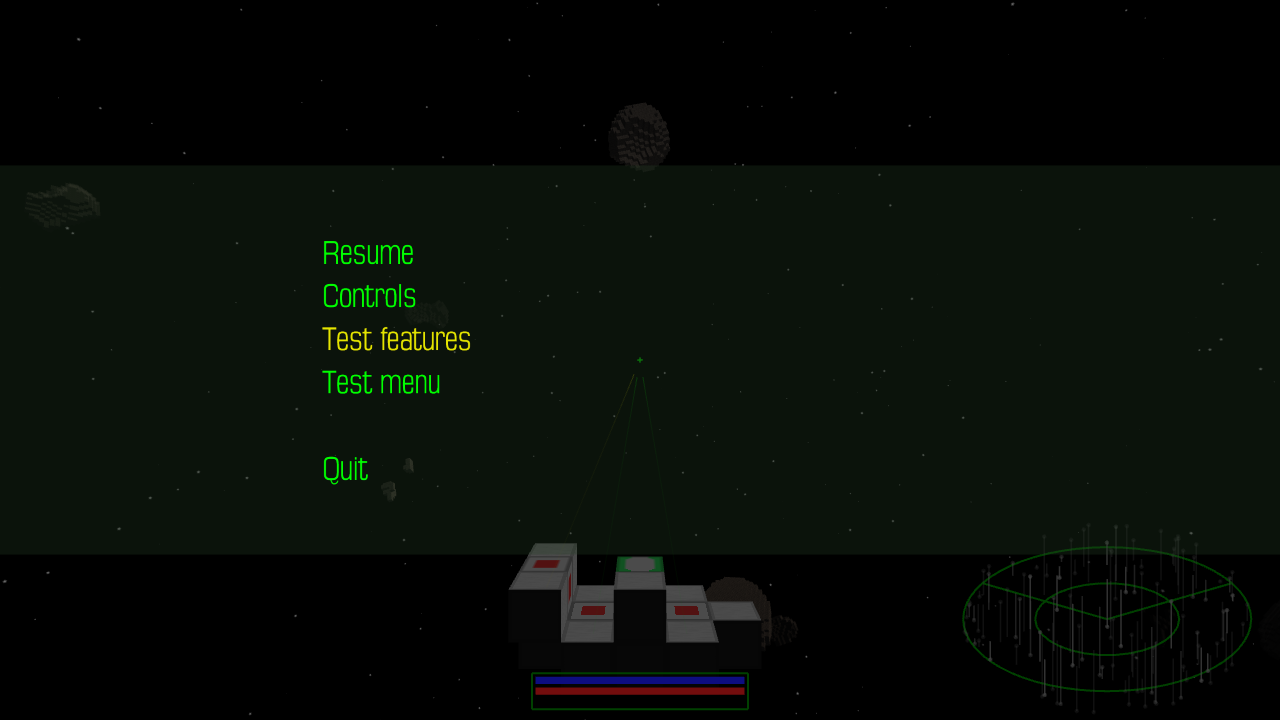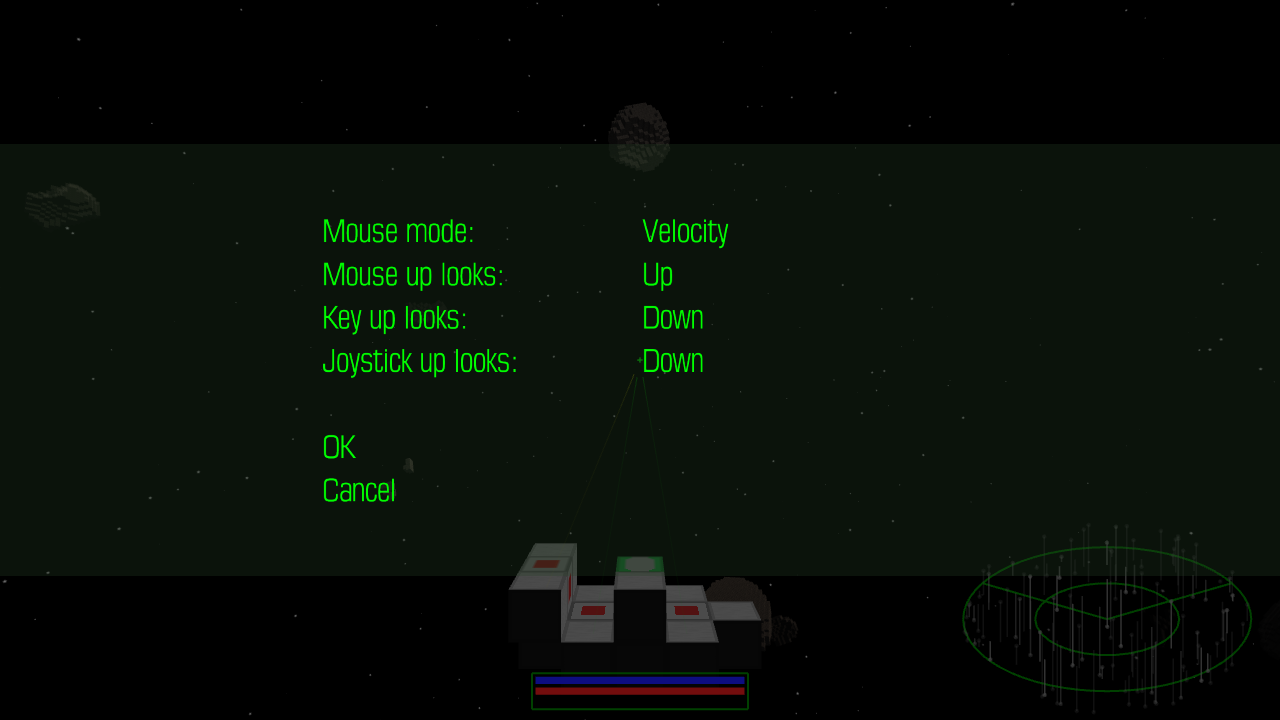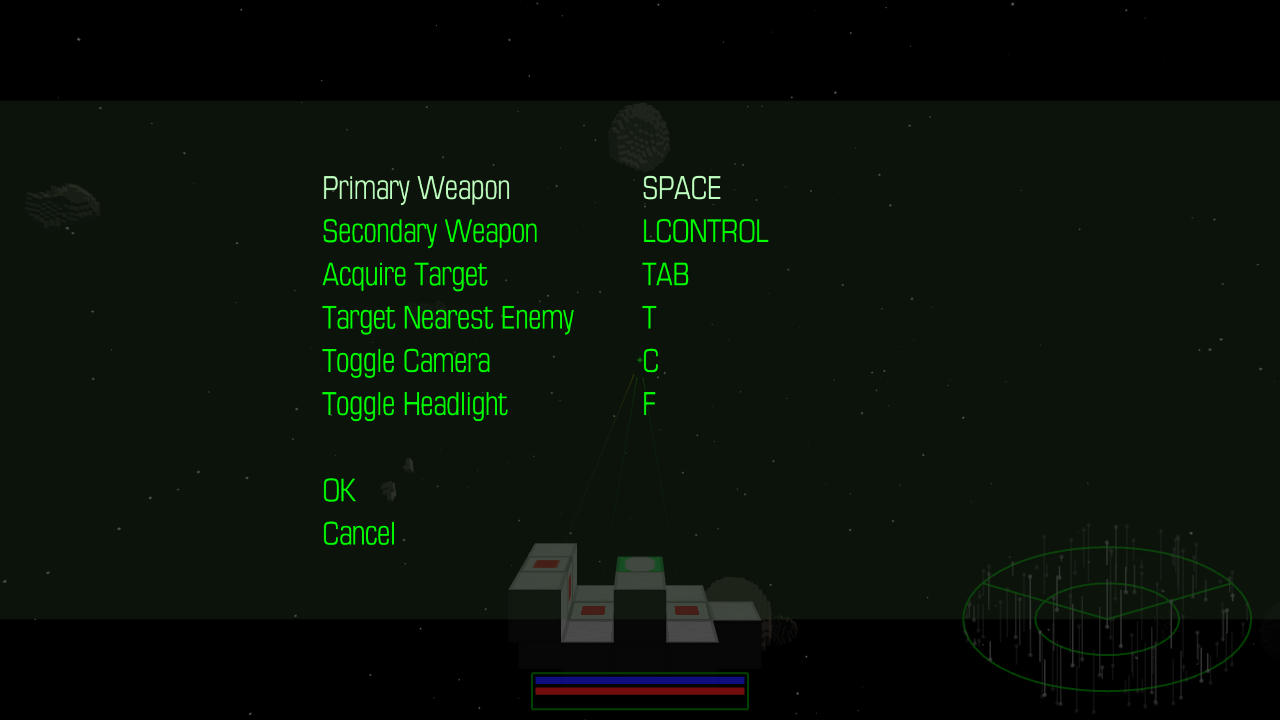 Explosions (and some other random footage)!
Beam weapons!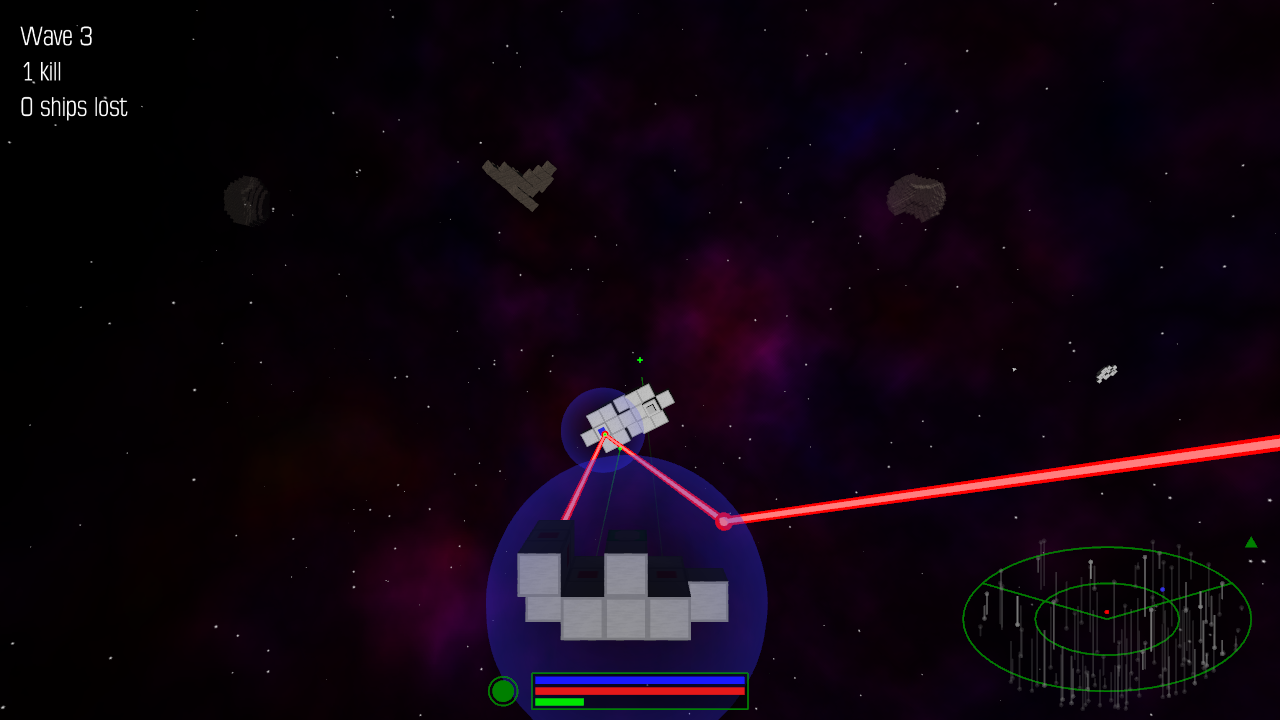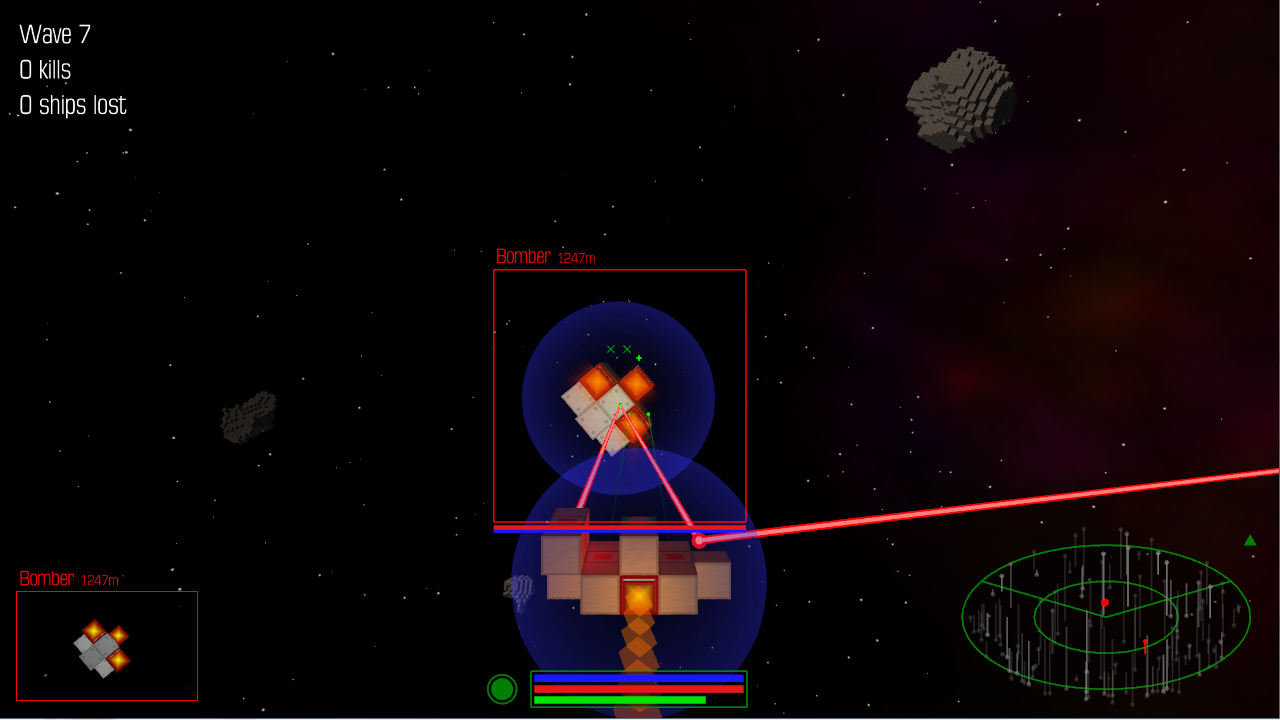 Smoke trails!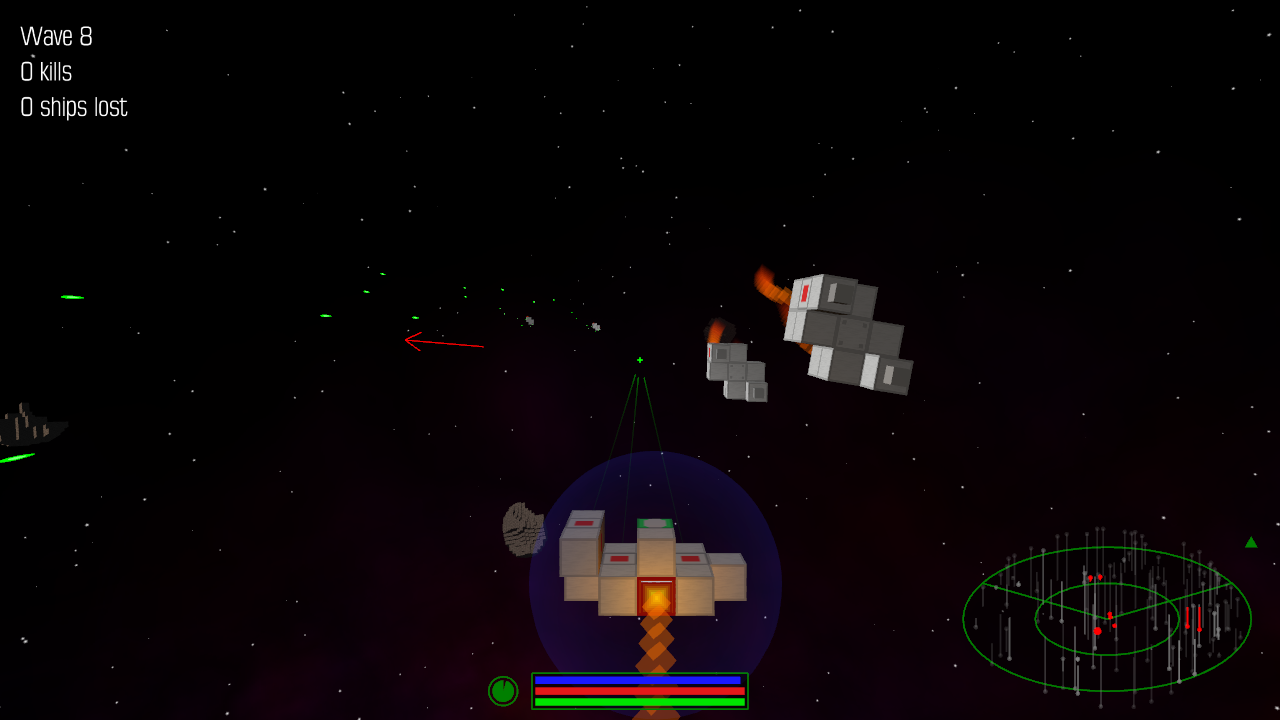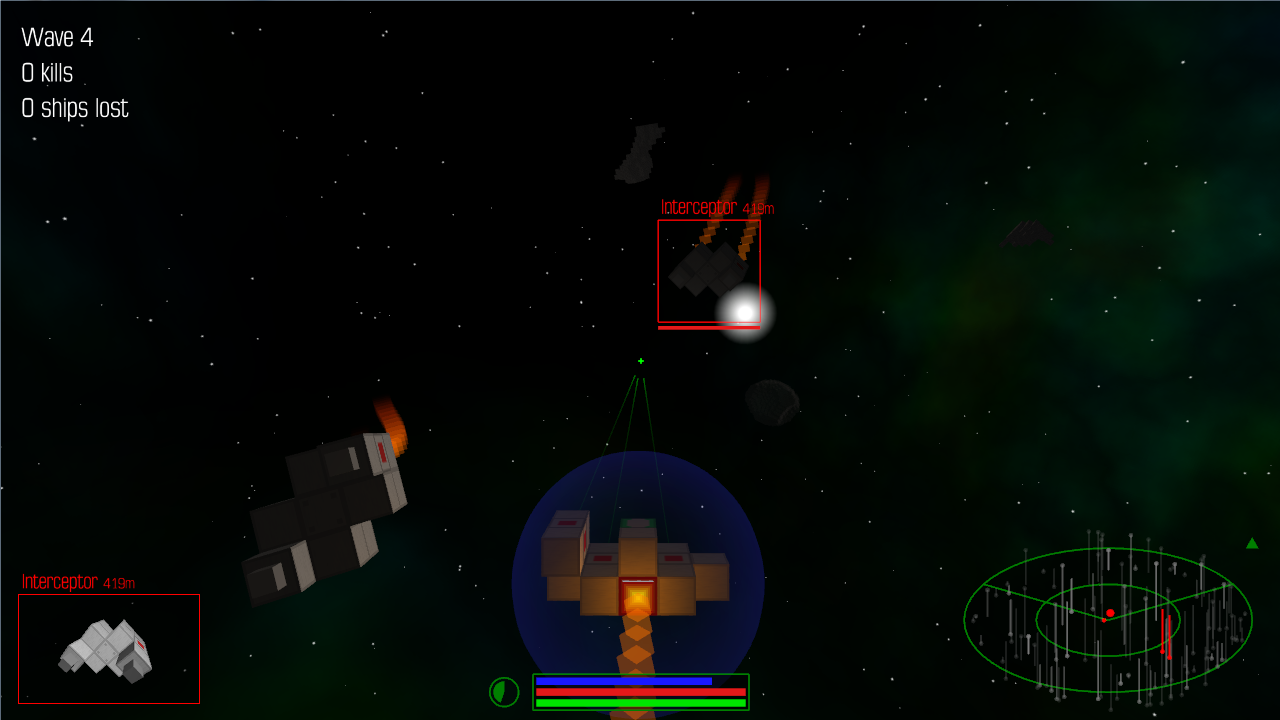 The starting area that acts as the player's base; the base avoids being attacked by permanently residing in Hyperspace, complete with strange, randomly-generated fractal-shaped nebulae and swirling stars: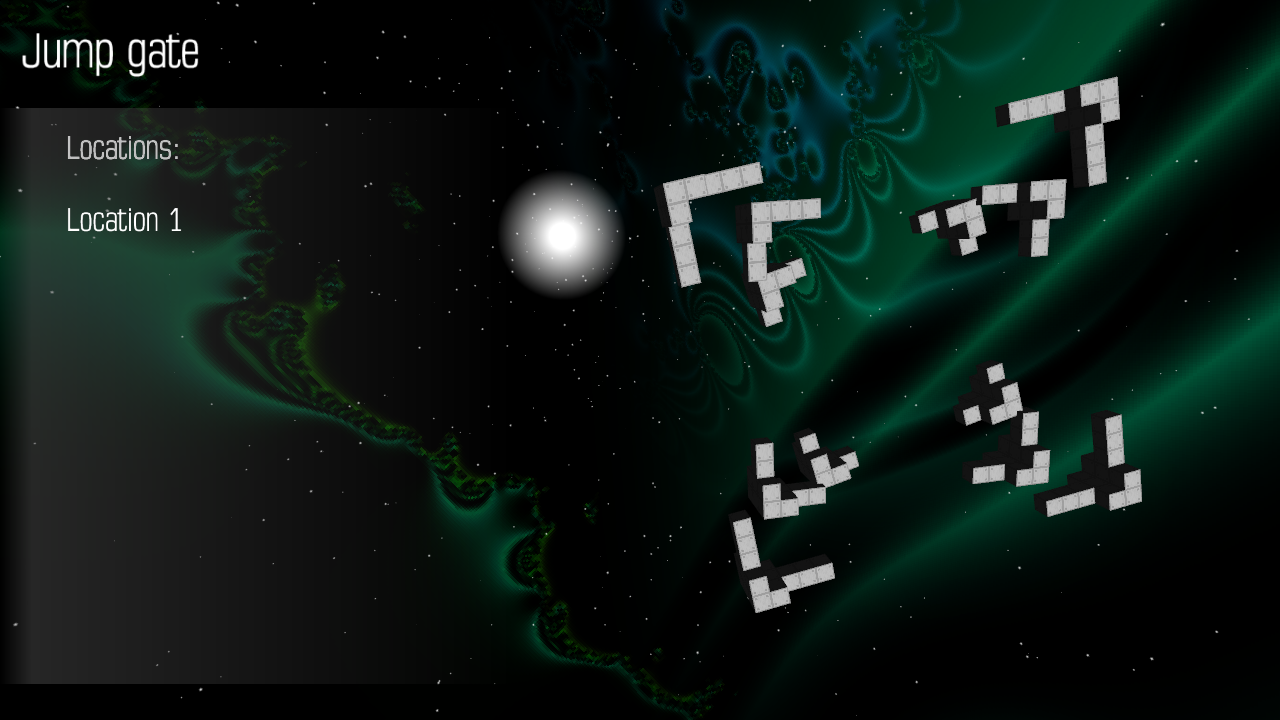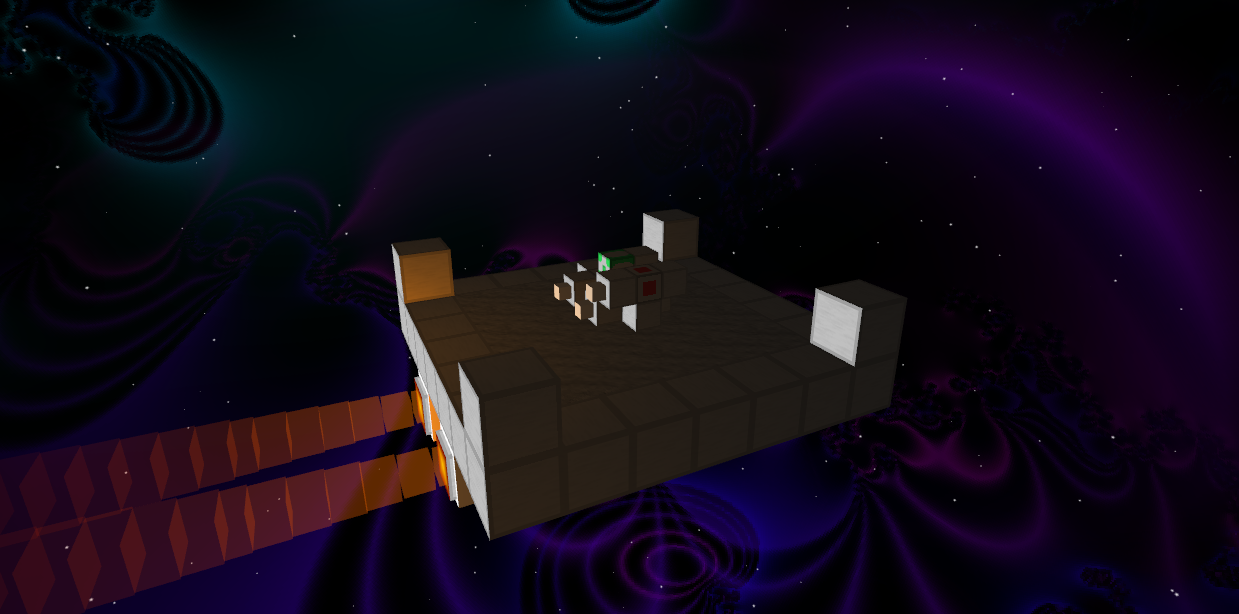 More base features including customising your ship; also added a small flying unit to provide some light: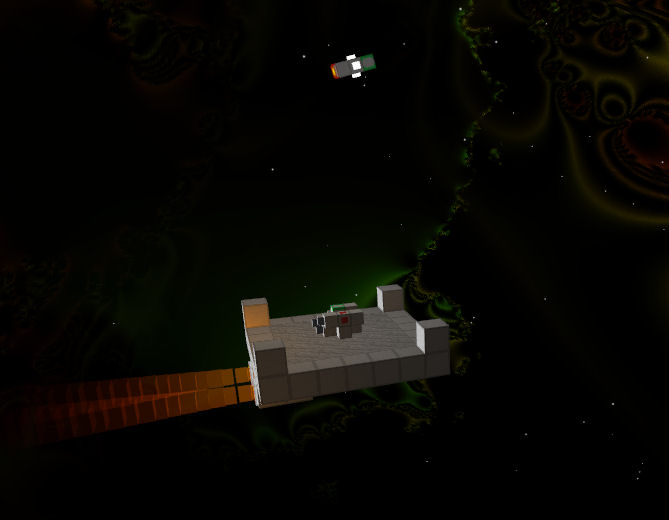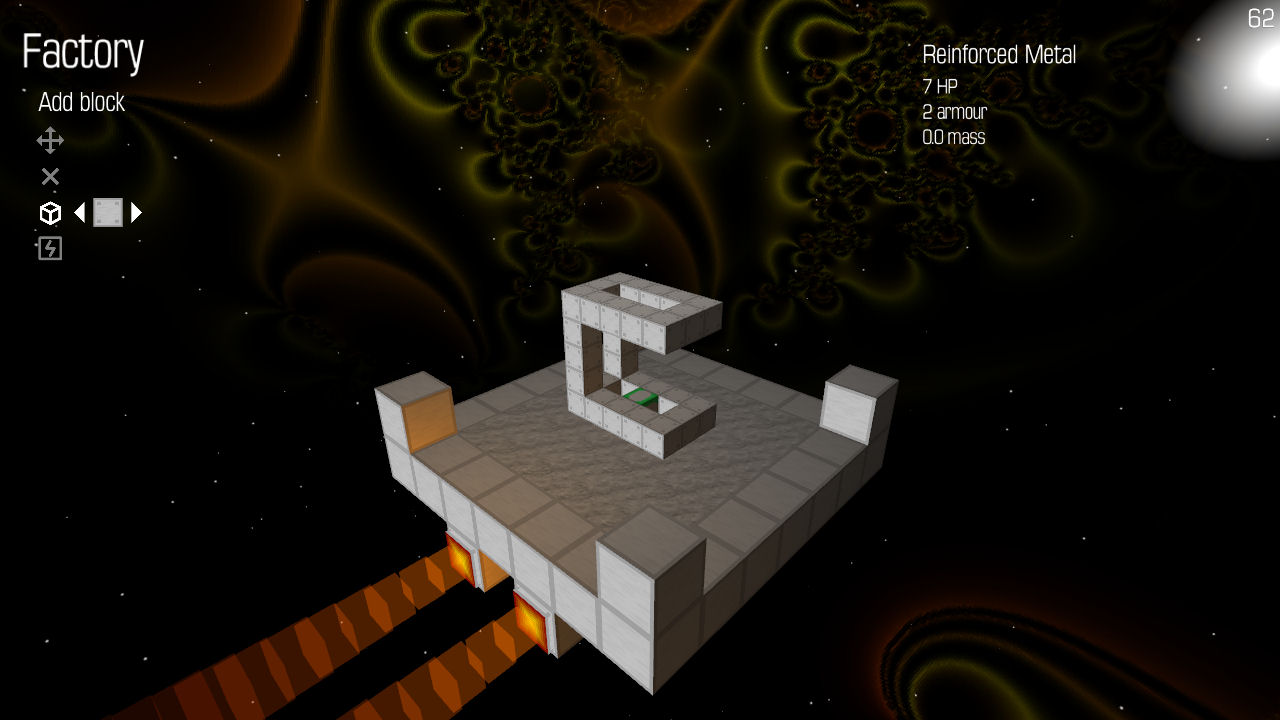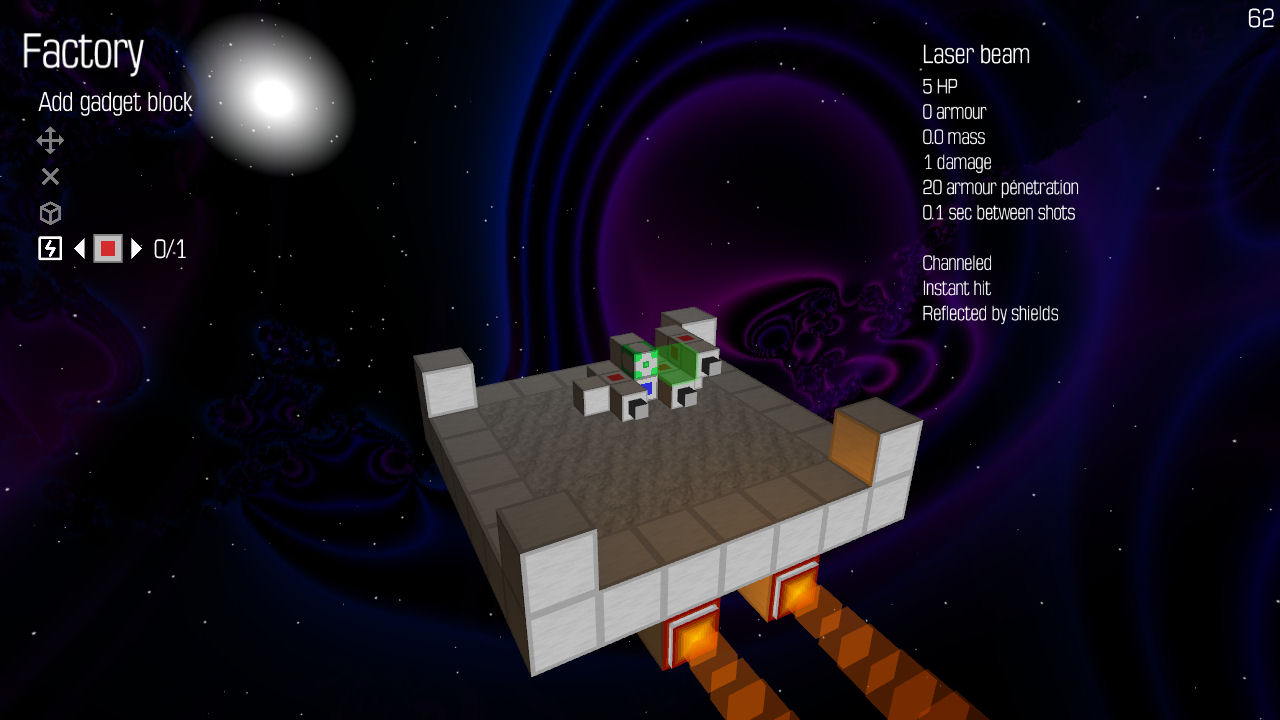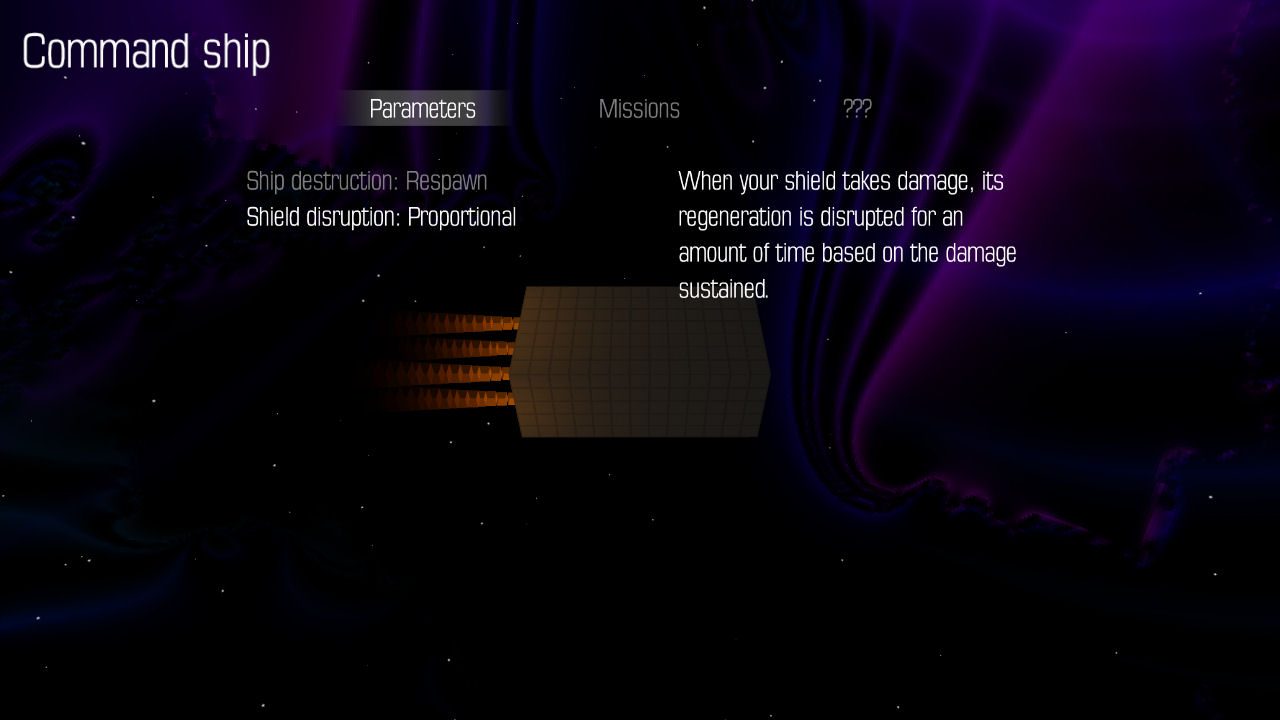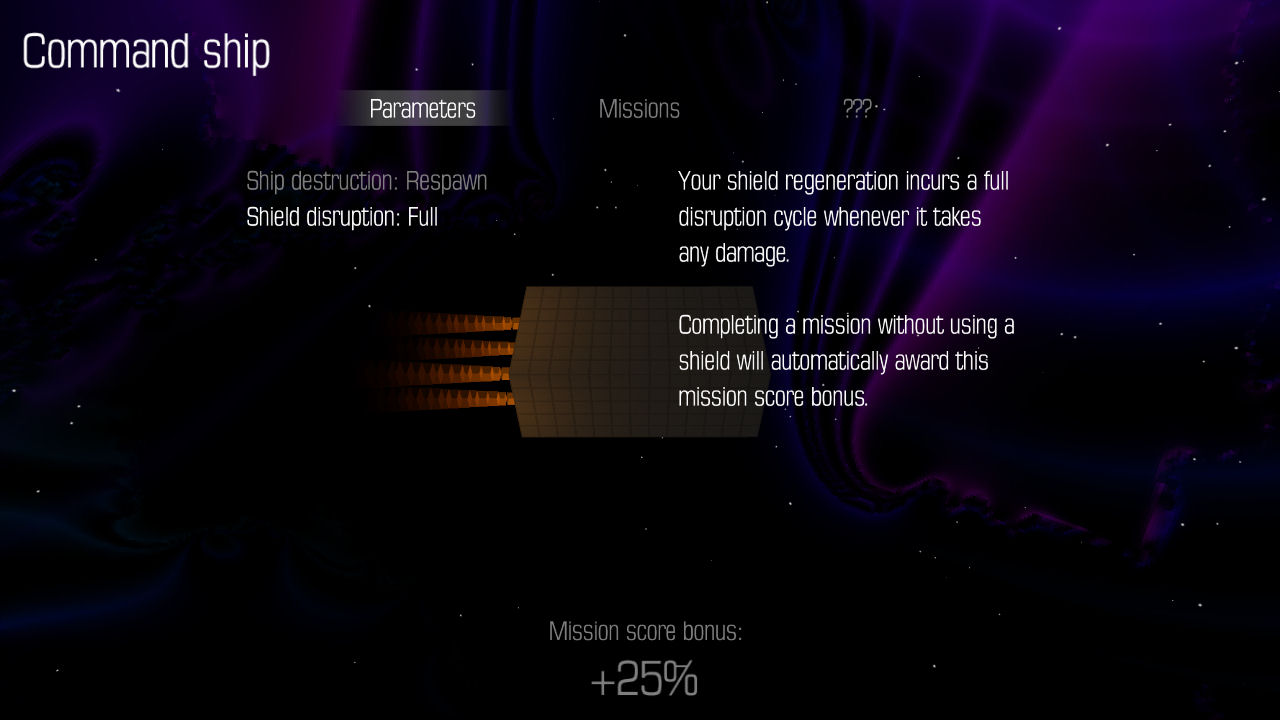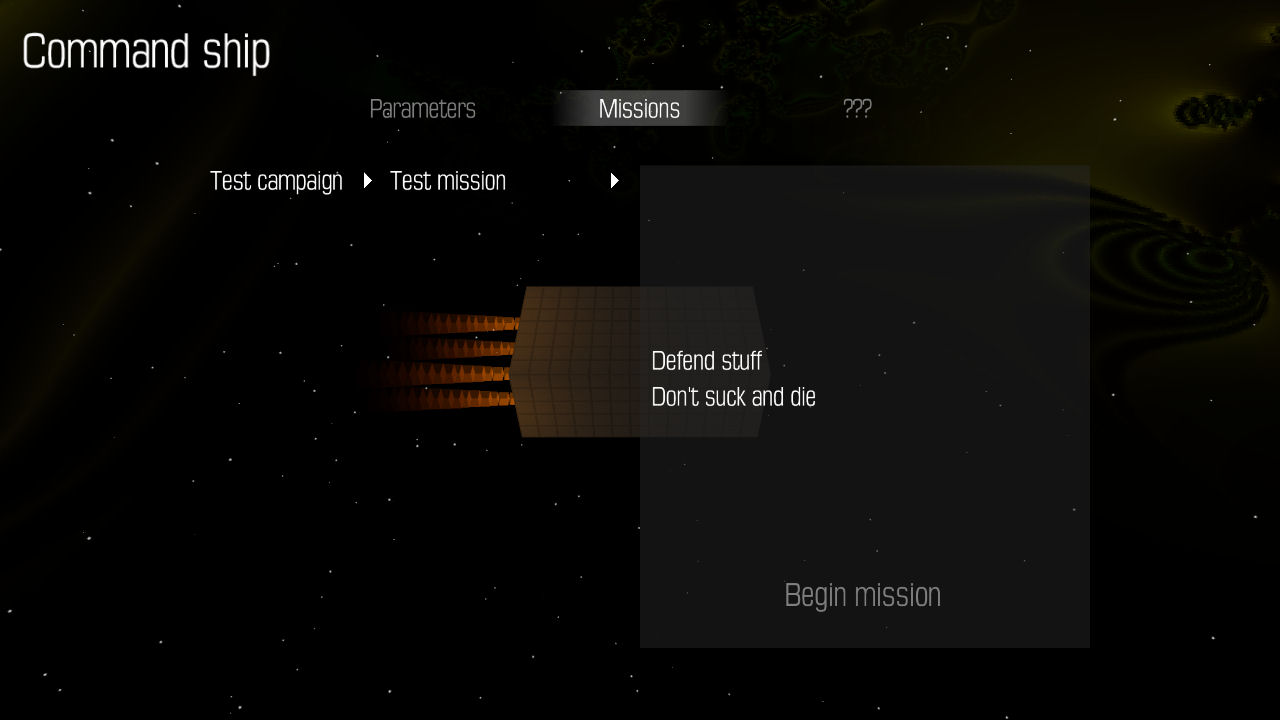 Colours!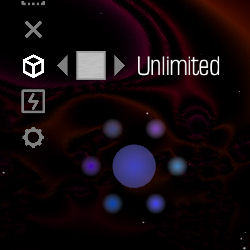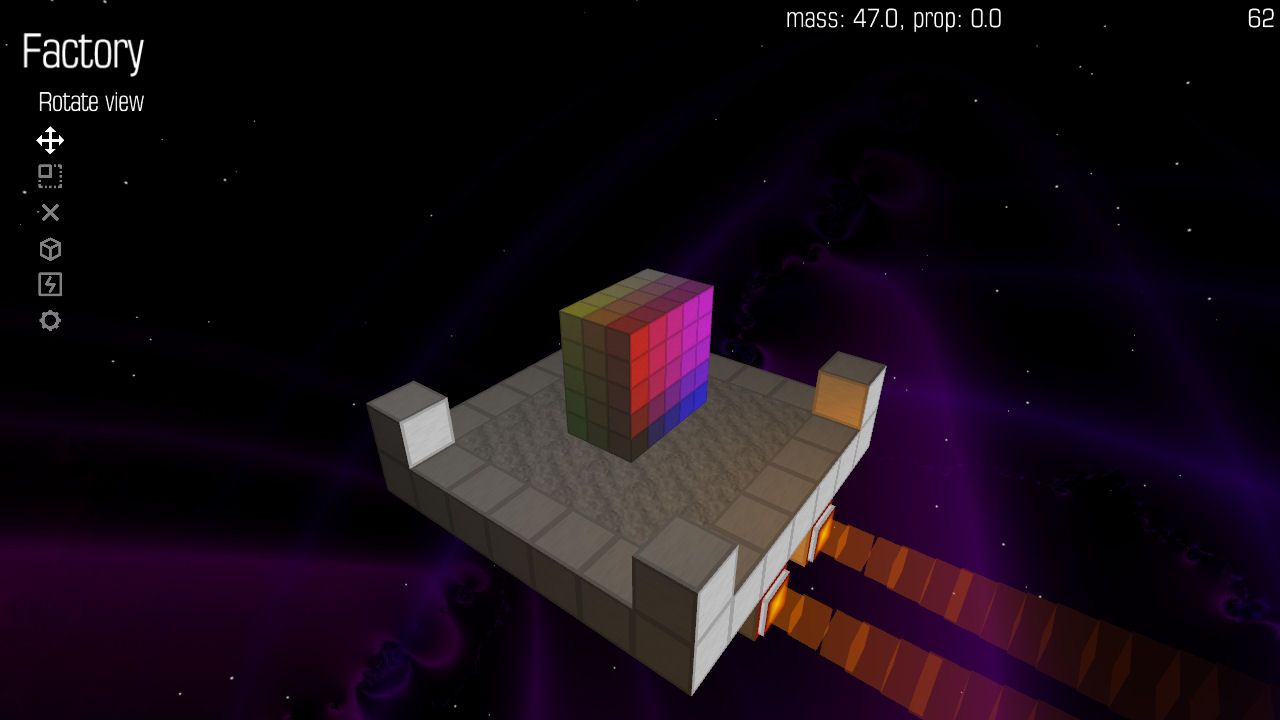 Sorry about this, it just had to be done: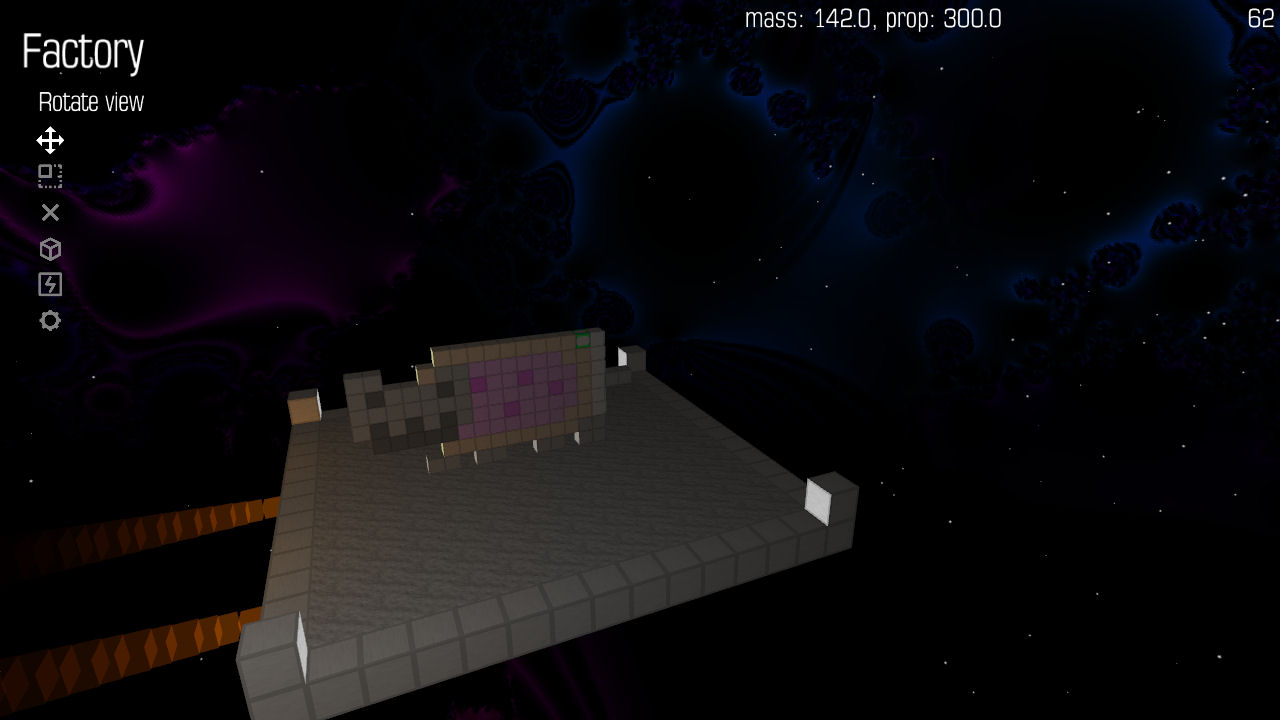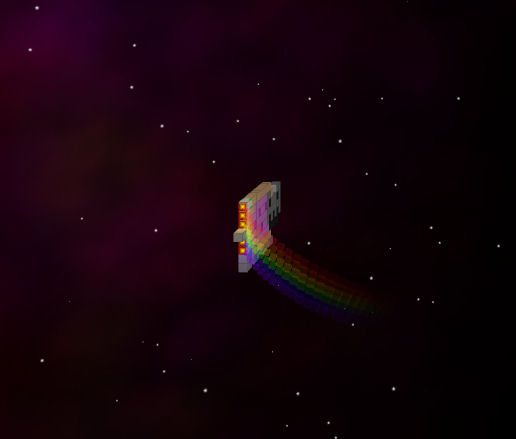 First boss concept (a second boss is actually design-complete, but barely started in code):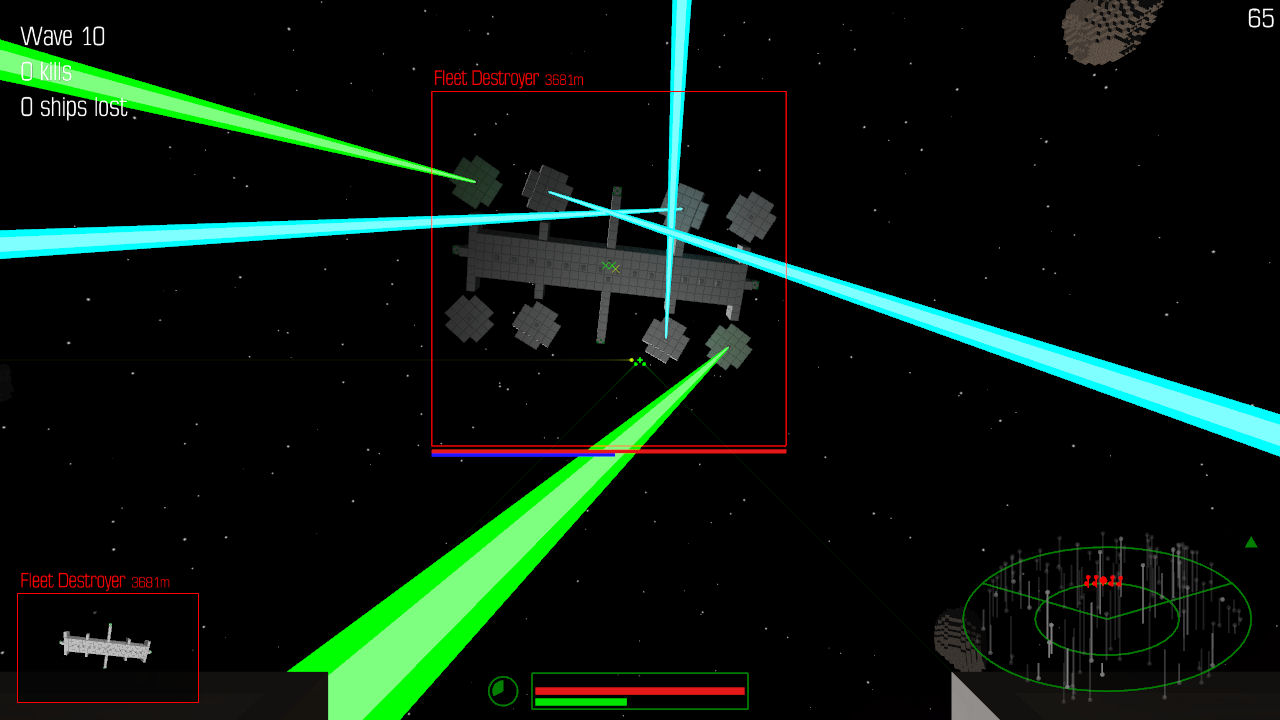 Target frame: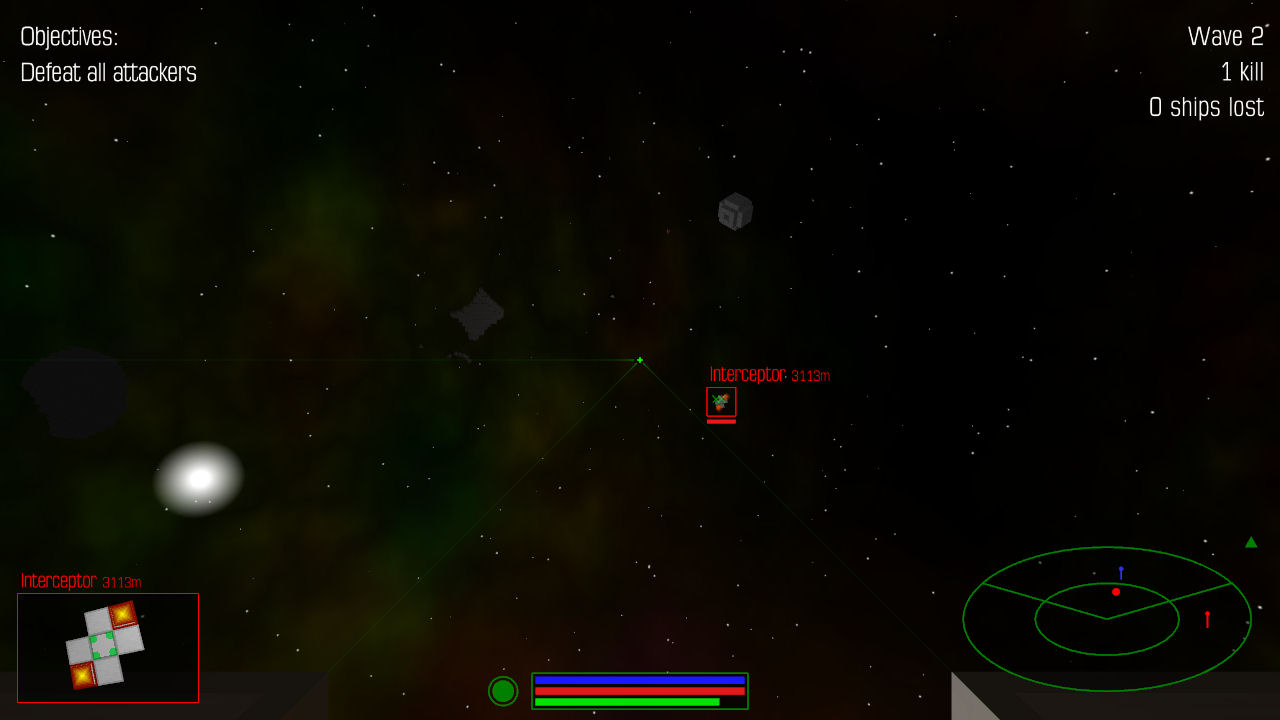 Missions, objectives and tutorials (sorry for the truly unimaginative test data):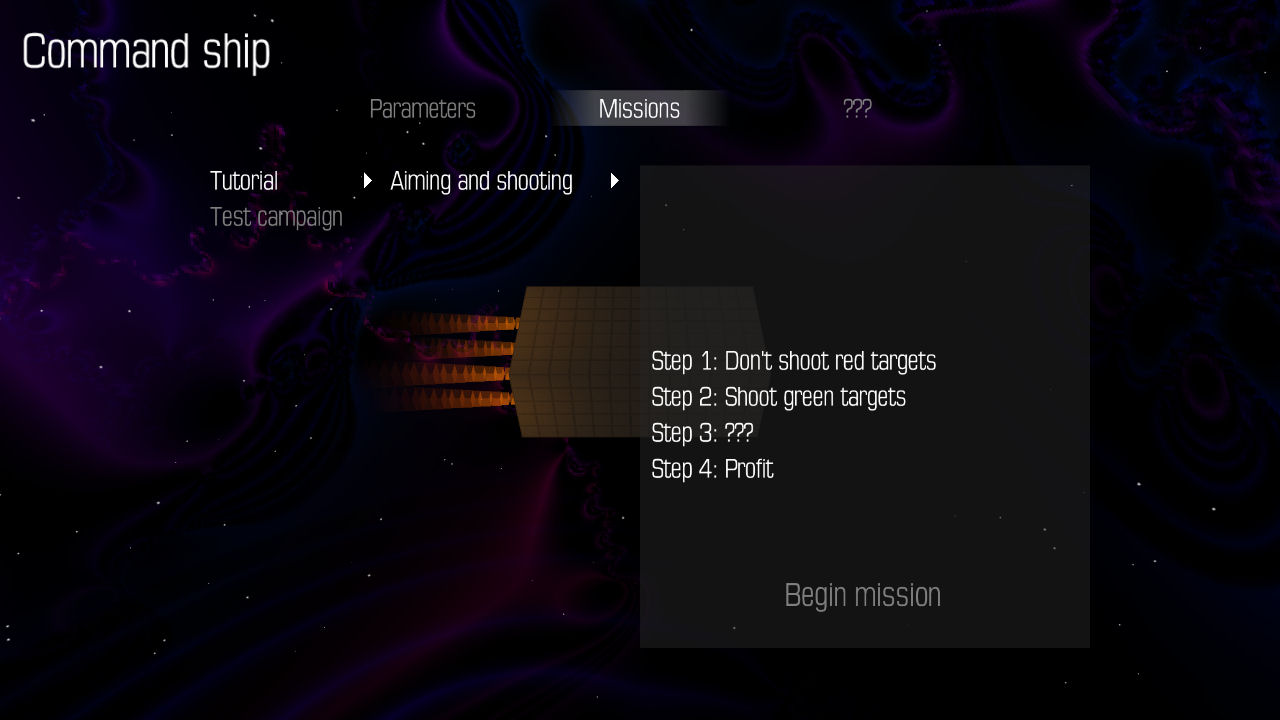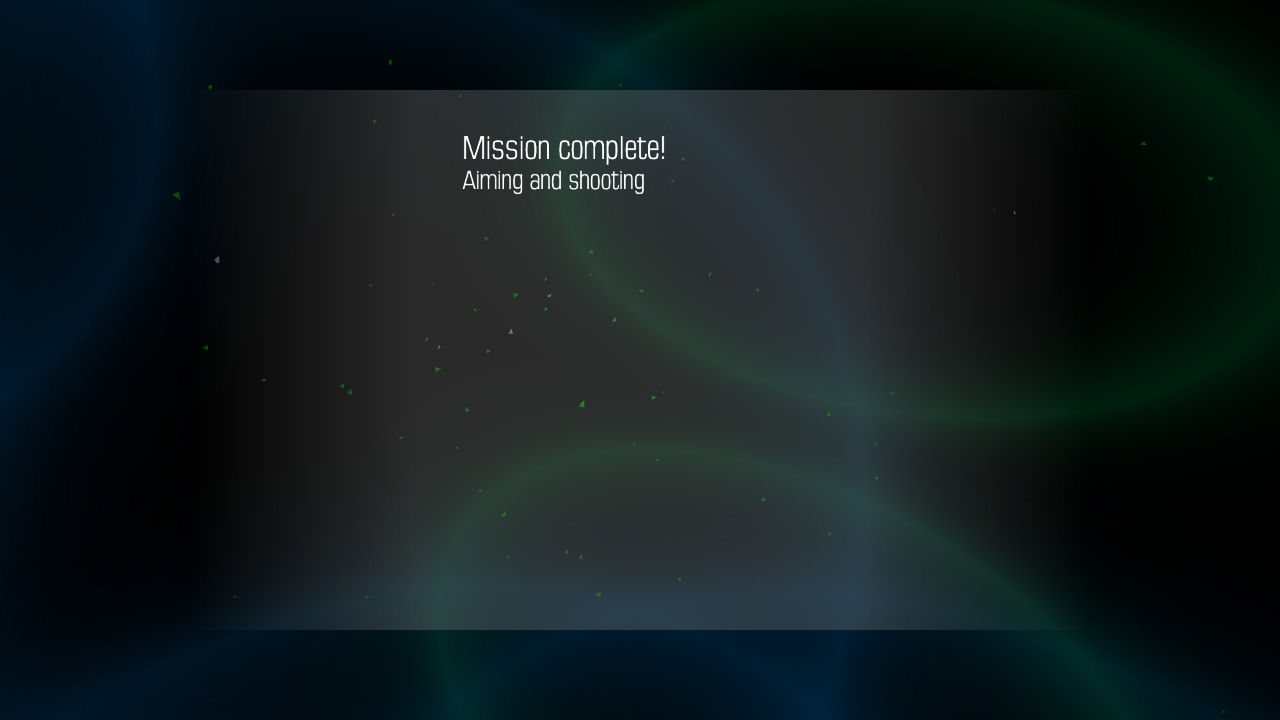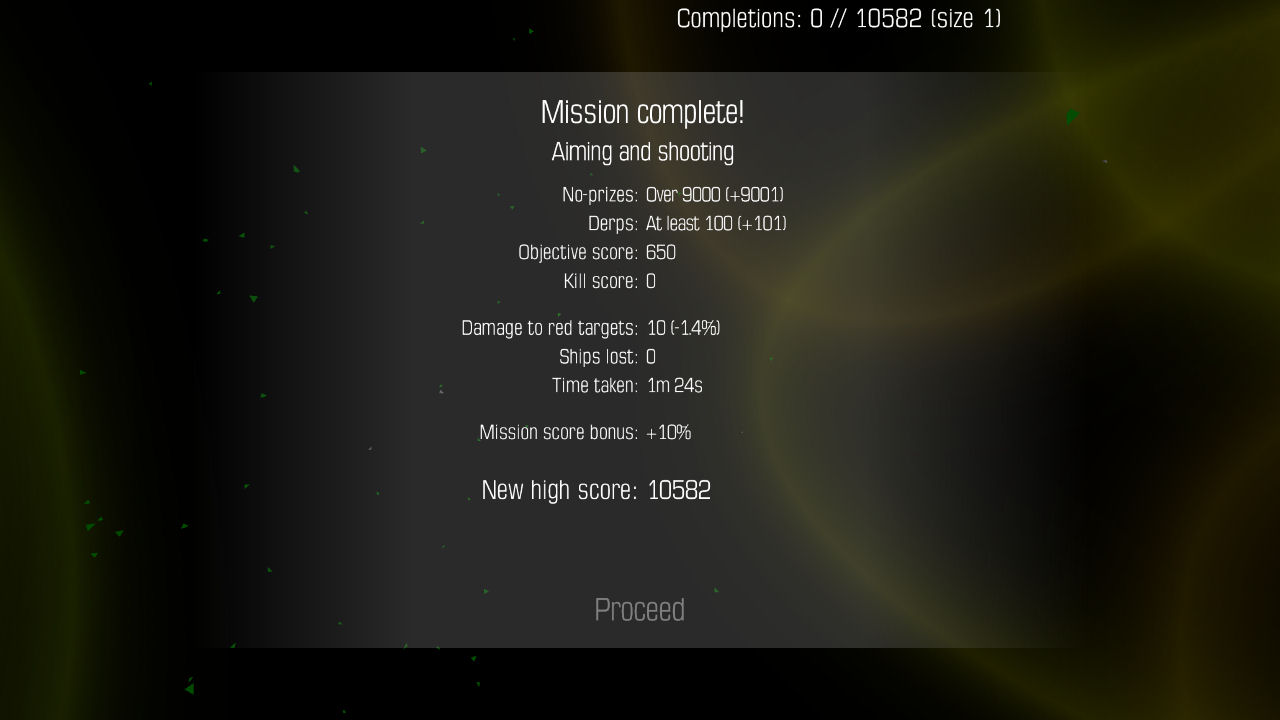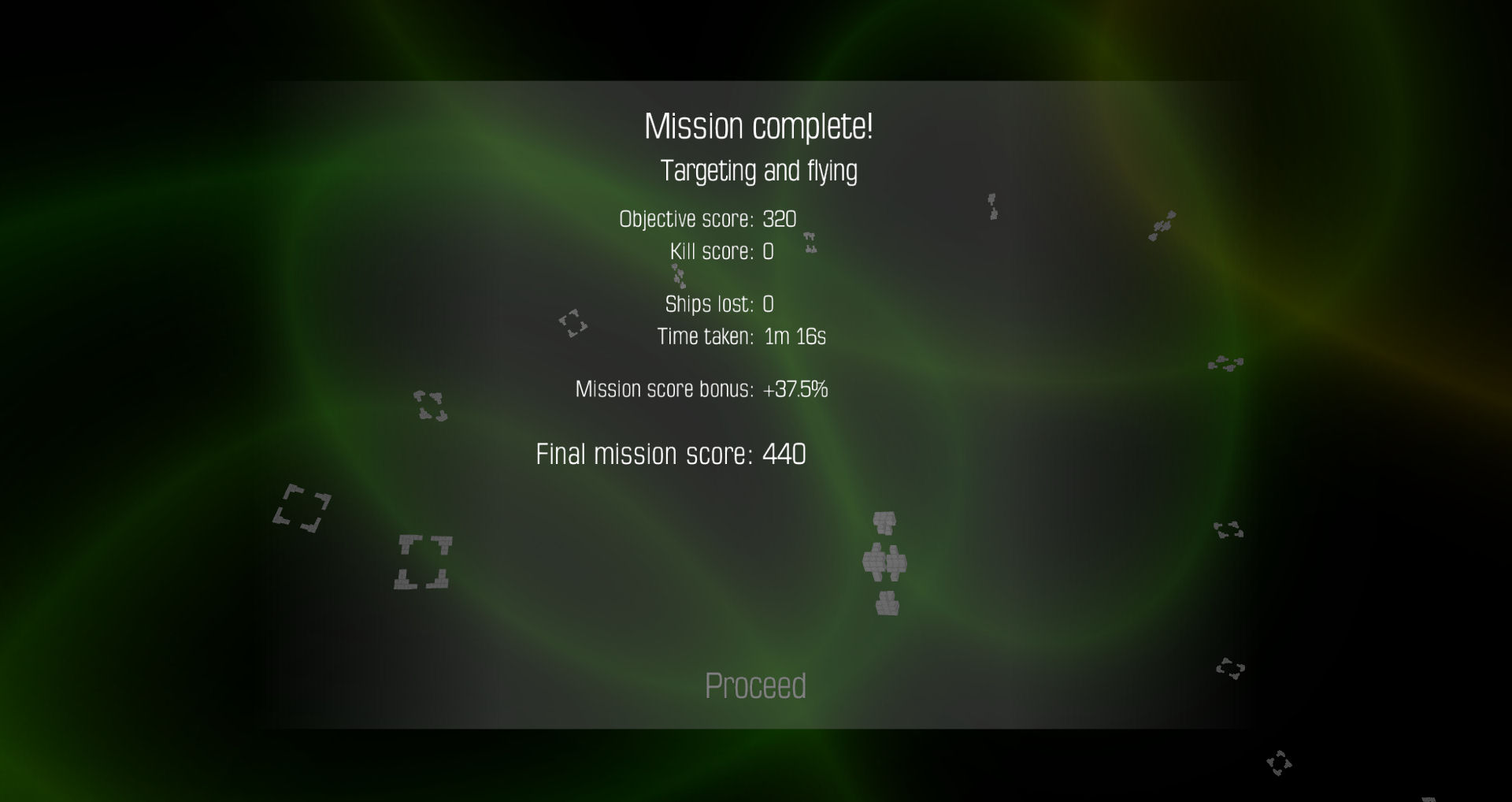 Target markers, some of which are animated: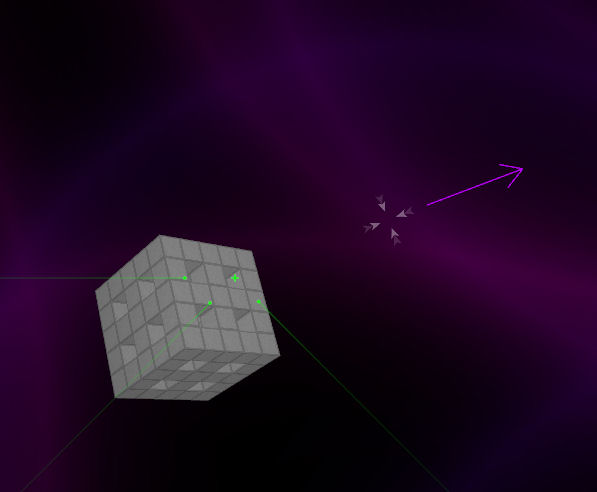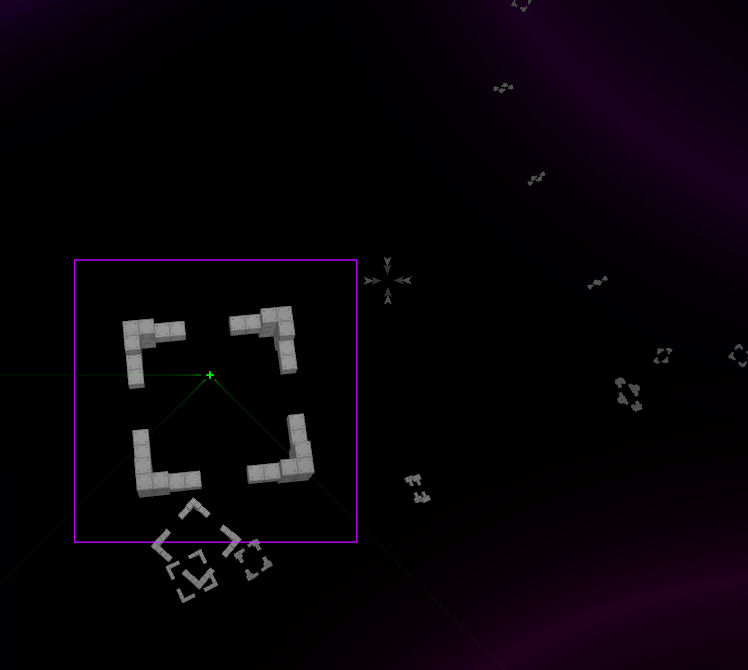 Option to control the RNG; this mostly acts as an equaliser in the sense that some zone/mission seeds could be easier for getting a high score than others: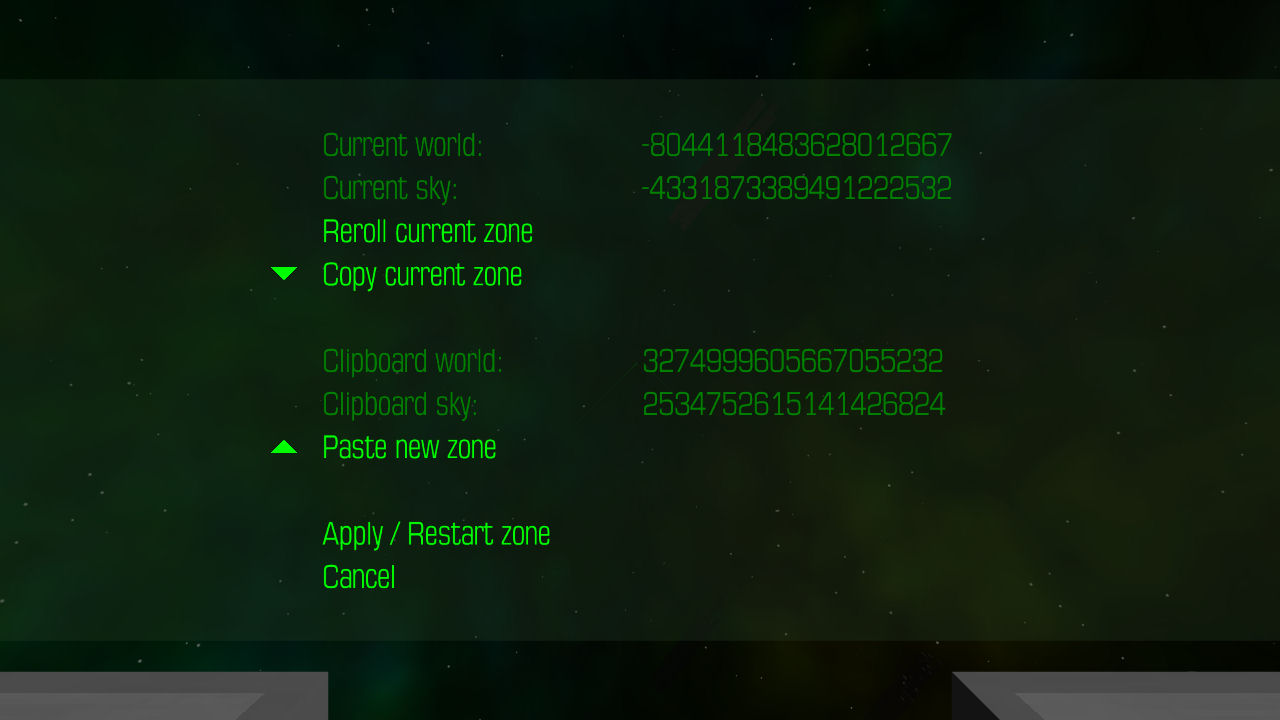 Re-coded the generation of nebulae (both in Hyperspace and normal-space) to use the GPU (e.g. CUDA) if available; a single typo in the code produced this: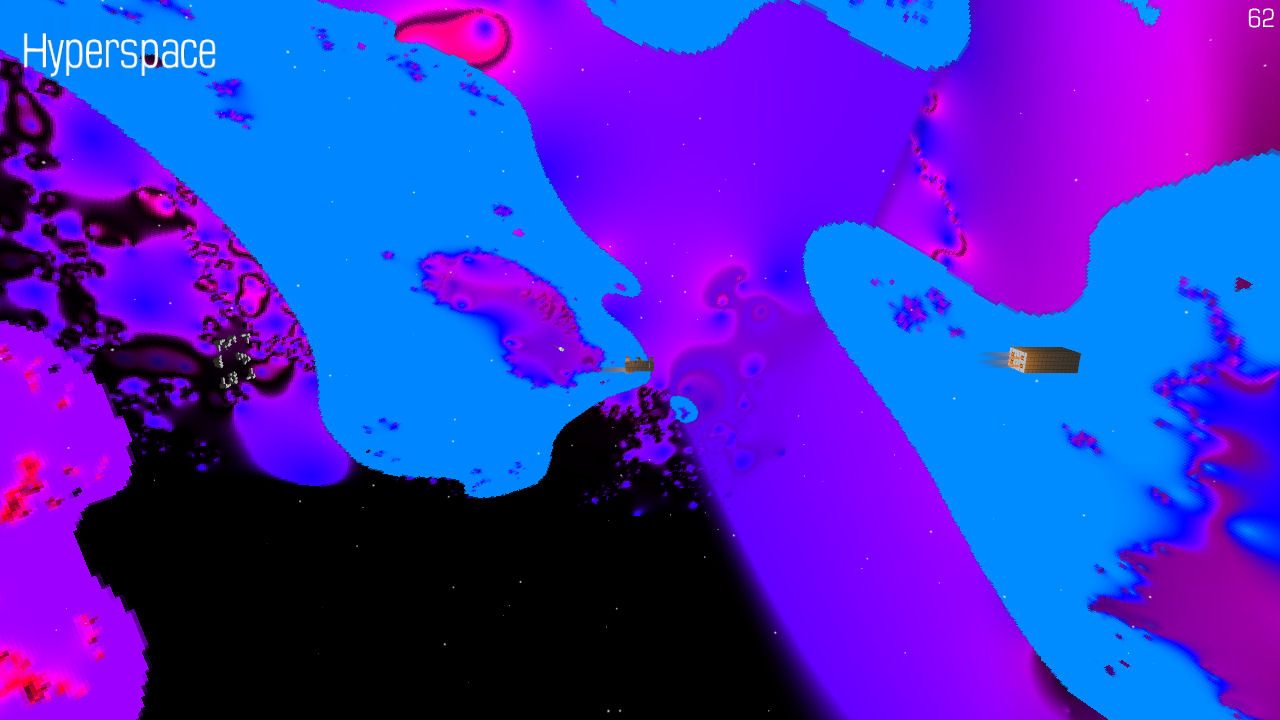 Aaaand fixed: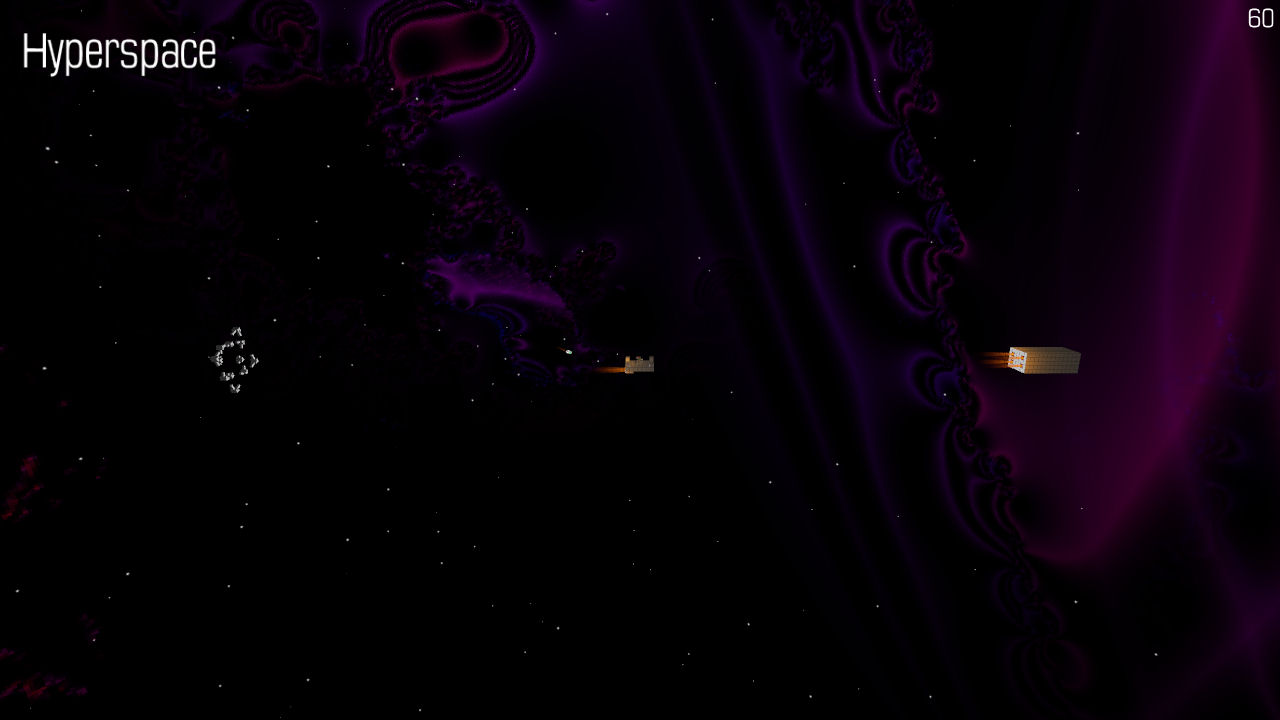 When comparing those two images, I realised that the first image revealed extra patterns that were being wasted in the dark areas in the second image, so I ended up re-balancing the colours to help show them.
Tutorial tips for a new player, some of which (like the target markers) are also animated: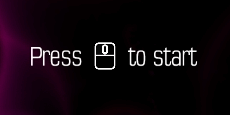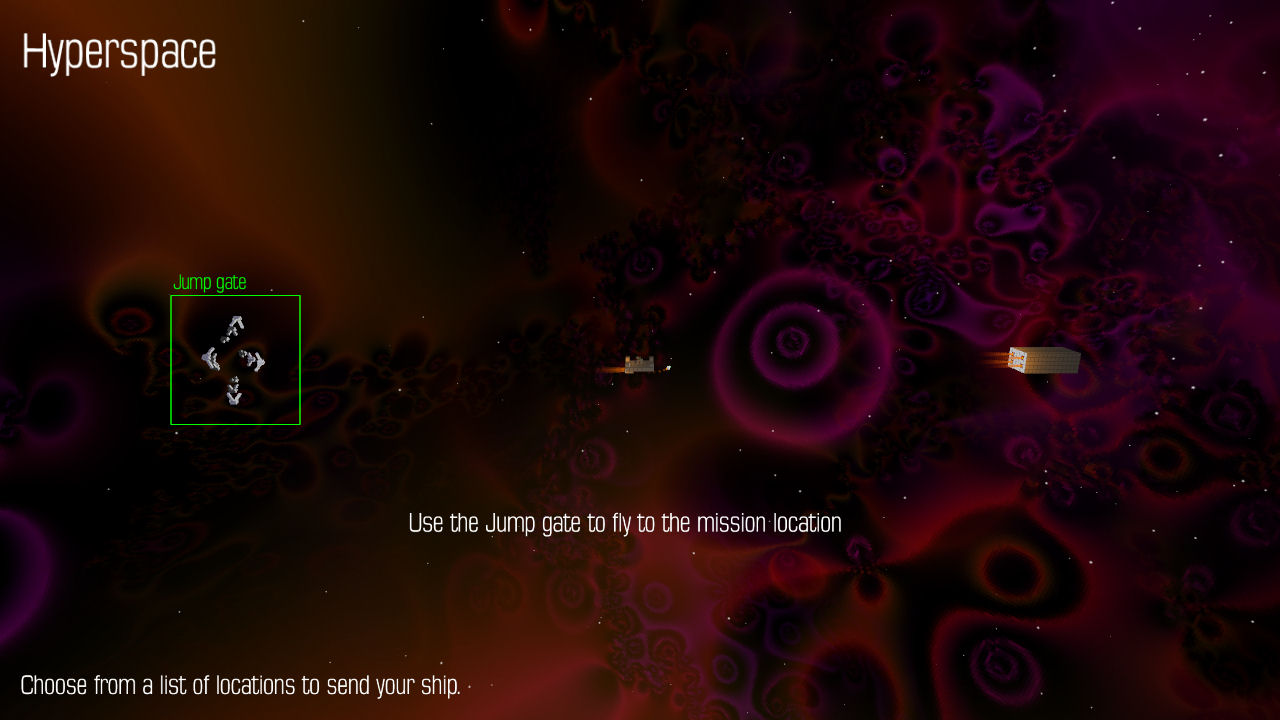 Gadgets and weapon/gadget configuration! (yes, the Afterburner effect does stack)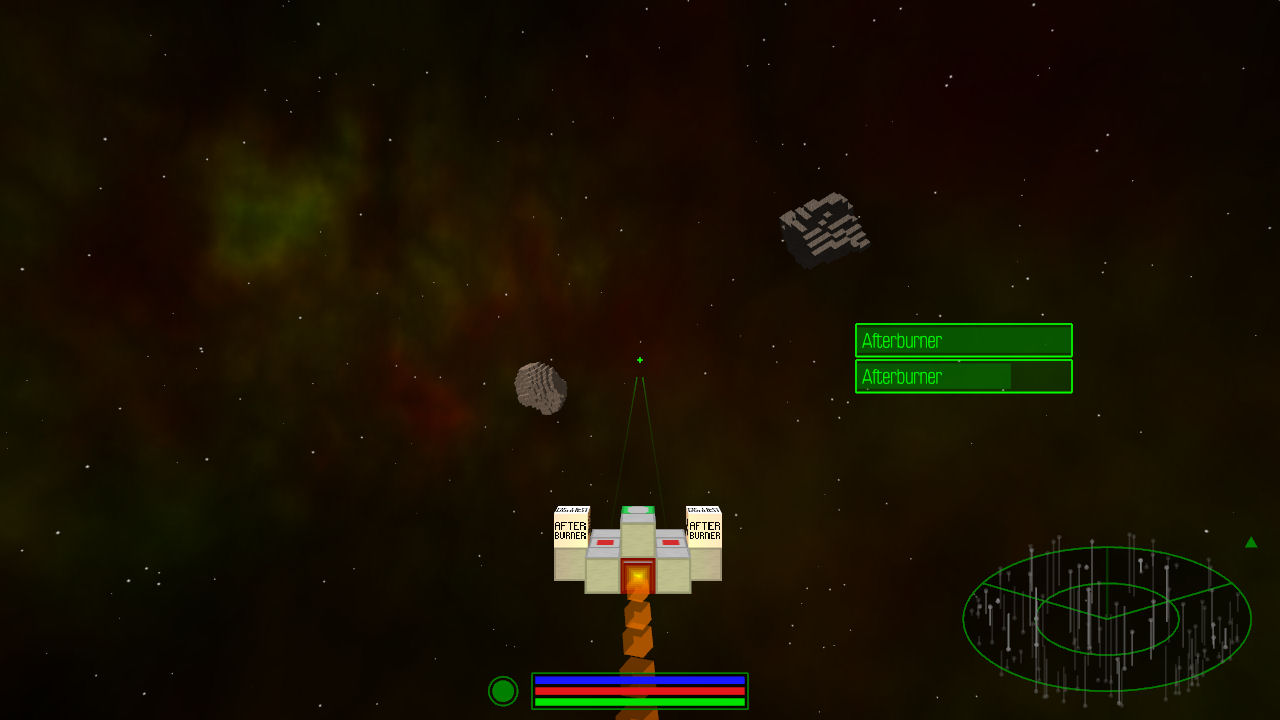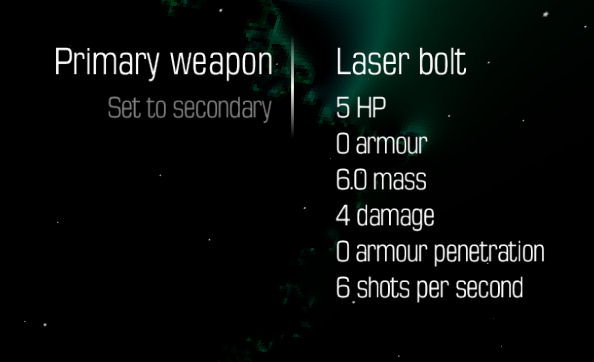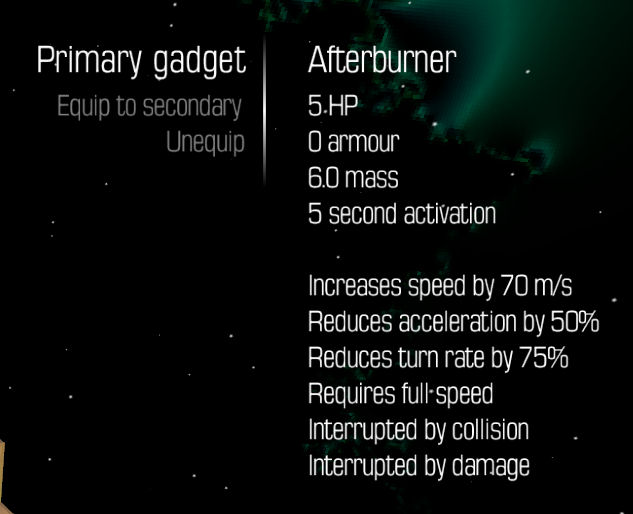 First good push to get some sounds going:
Test video for a new warp effect:
It would have been cool to have something like that for normal movement, however it is merely an illusion that only works while decelerating in a straight line.
Usage of the warp effect as originally imagined:
Added meta-configuration for joystick/gamepad; this is because some controllers (e.g. PS3) register their D-Pad as 4 buttons instead of an actual D-Pad: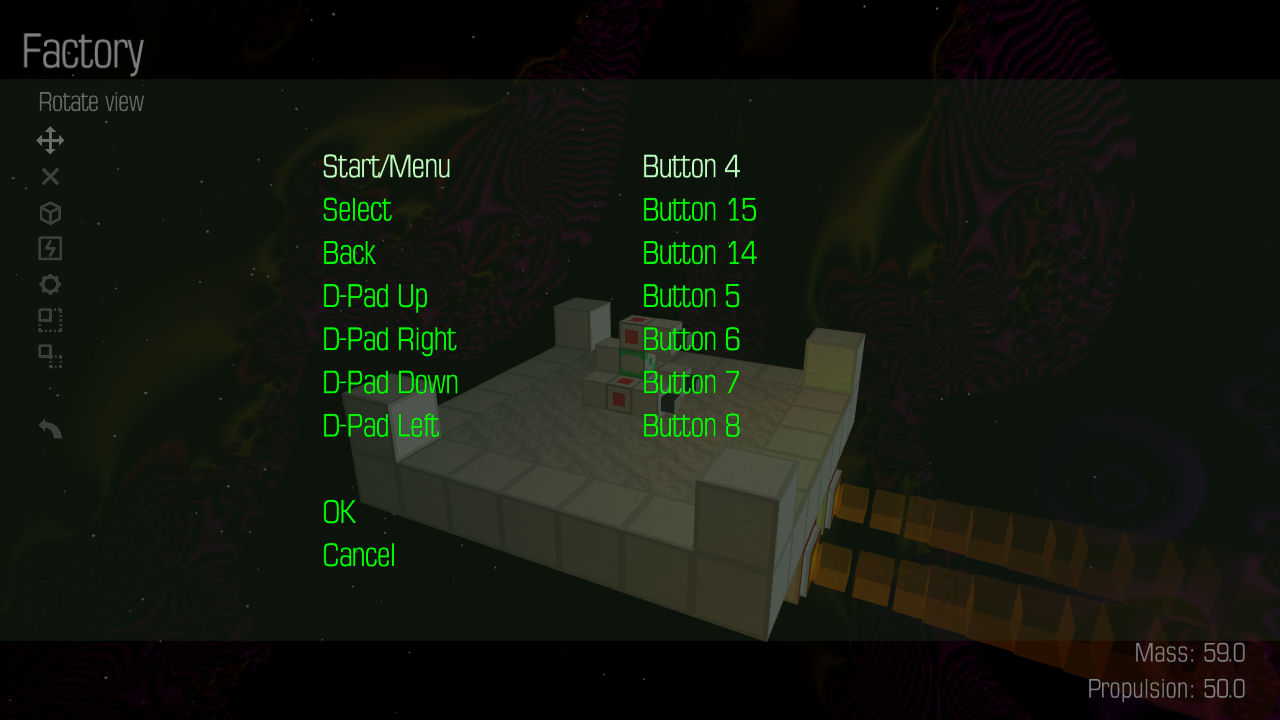 And finally for now, added an EM sensor into the UI; its real purpose is to be a tool for missions/story/bosses, but gunfire and explosions also cause it to spike: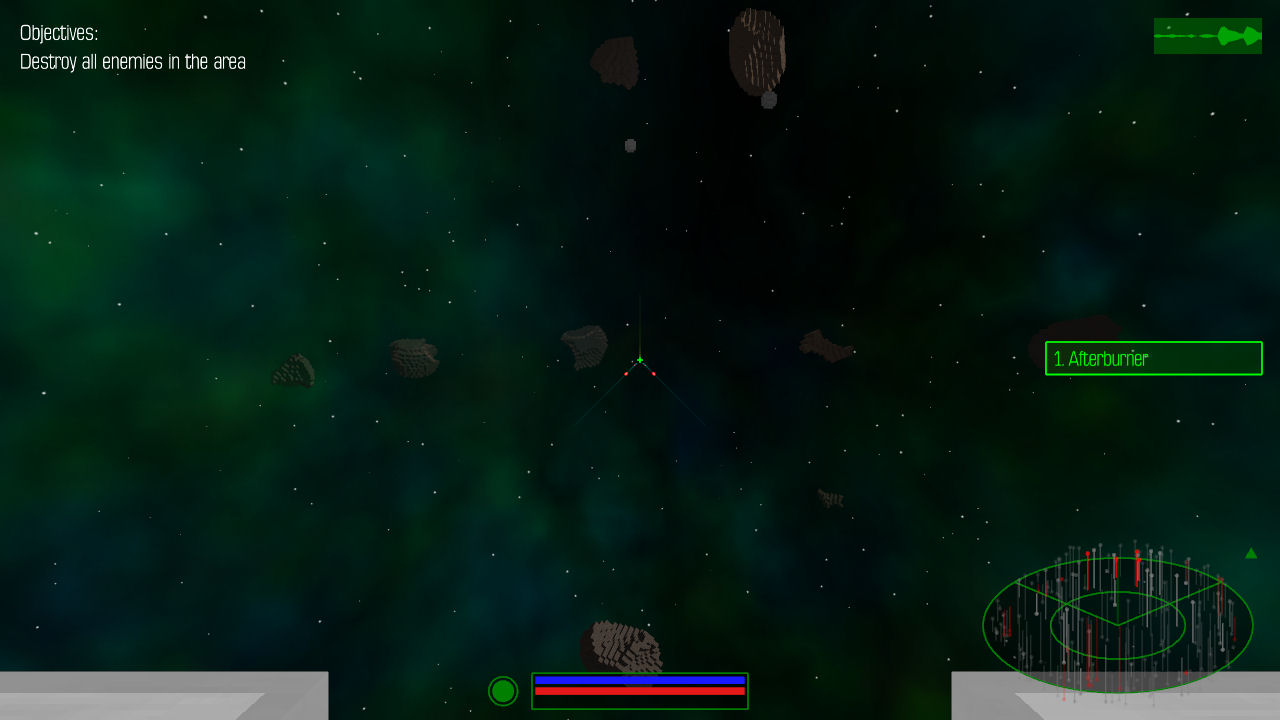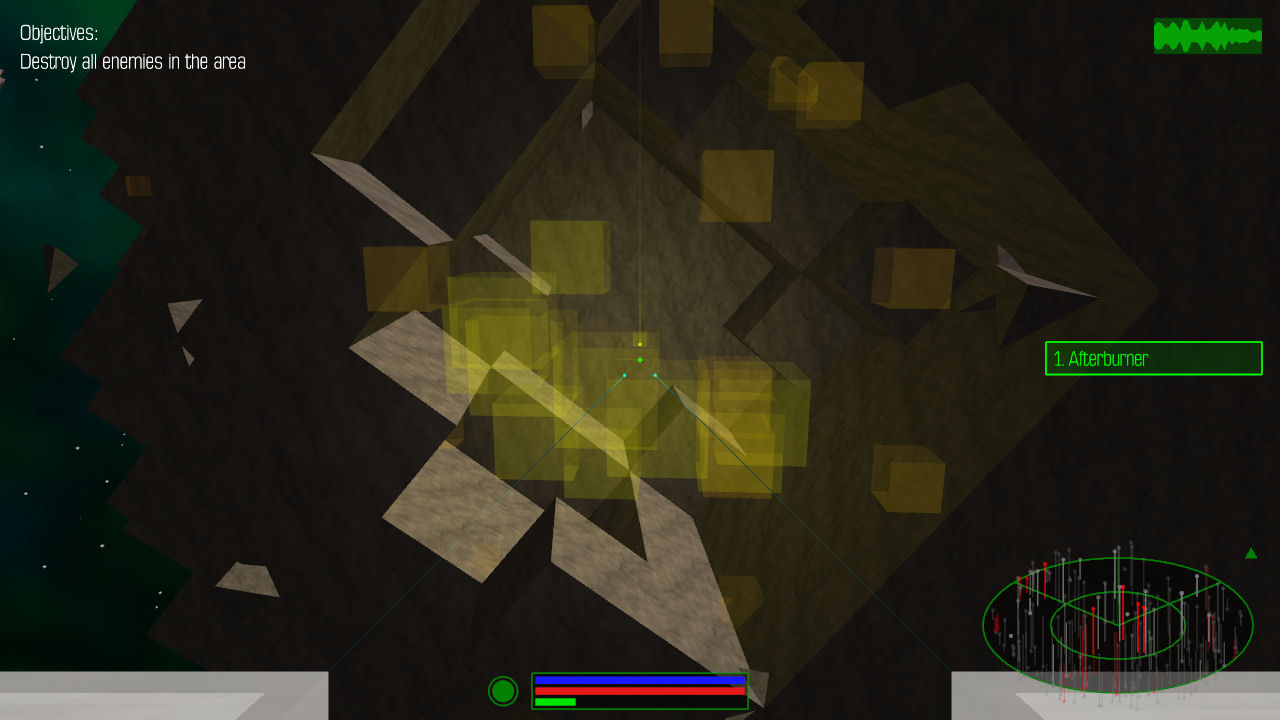 *
I realise that this sort of thing really warrants a blog instead of a forum, but I'm not really the blogging type, and occasionally discussing it is a nice bonus to supplement posting about it.
The stage of development it's at right now, in a single word, would be 'audio'. I'm pretty much gathering any sort of utilities for producing sound effects I can find, doing whatever I can with them, then picking out effects I can use.
What it will inevitably need, at some point, is a voice or two. In a way, this is holding me back from getting too far into making its campaign missions, since voice will play a reasonable part in the first mission and I'd like to use that mission to iron out the process before I go making a bunch of stuff that ends up needing heavy modifications later. The current state of missions (except for voicing) is like:
Mission 1: Complete
Bonus mission 1A: Design-complete, not yet started
Mission 2: Mostly complete; it works, but it's designed with the Afterburner in mind, which currently has no real introduction.
Mission 3: Unwritten / no design started
Mission 4: Mostly complete, it just needs a win-condition added.
Middle of campaign: Totally unwritten
Final mission: Design-complete.
TL;DR: I like Elite, Descent, and Freespace.